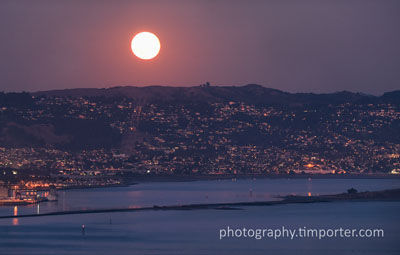 I don't ever want to get to a place again where I spend so much energy working at what I love that I stop loving the work. That road I've traveled, and it doesn't lead to a good place.
Lately, I have been working a lot. In recent weeks,  I've photographed restaurants, jewelry, a country inn, a florist, several restored homes, several winemakers, many bottles of wine, a yoga studio (and its owners), lots of dogs, people ranging from a homeless woman living in a shelter to an Elvis impersonator to the founder of Twitter, some politicians, a university campus and more. No complaints about any of this. It's really more than imagined I could do when a few years ago I made a U-turn from displaced newspaper editor to resurrected photographer.
What I haven't been doing, though, is taking pictures for myself, images that have no client other than me — and that's what got me into photography in the first place — so last night I put some effort into rebalancing the scale. Just before sunset, I loaded up the big Domke, slung it and the 300 over one shoulder and strapped the Gitzo over the other, and trudged up to the Tiburon highlands, thanking my yoga legs for the power on the uphills while cursing my ropers for their lack of grip on the downhills. (Boots? Gear? Steep gravelly trail? What was I thinking?)
The southernmost knob of the highlands provides a front-row vantage point for a moonrise over the East Bay hills, and is well worth the walk. I had the place to myself except for a group of graybeard hikers, who used a grassy spot down the slope for me as a place to break out the bread, cheese and port (!) while they took in the lunar show.
As much as I love the personal connection of photographing people, I think I love these moments of solitude more — just me, the camera and no other purpose than to make a picture of what's before me.