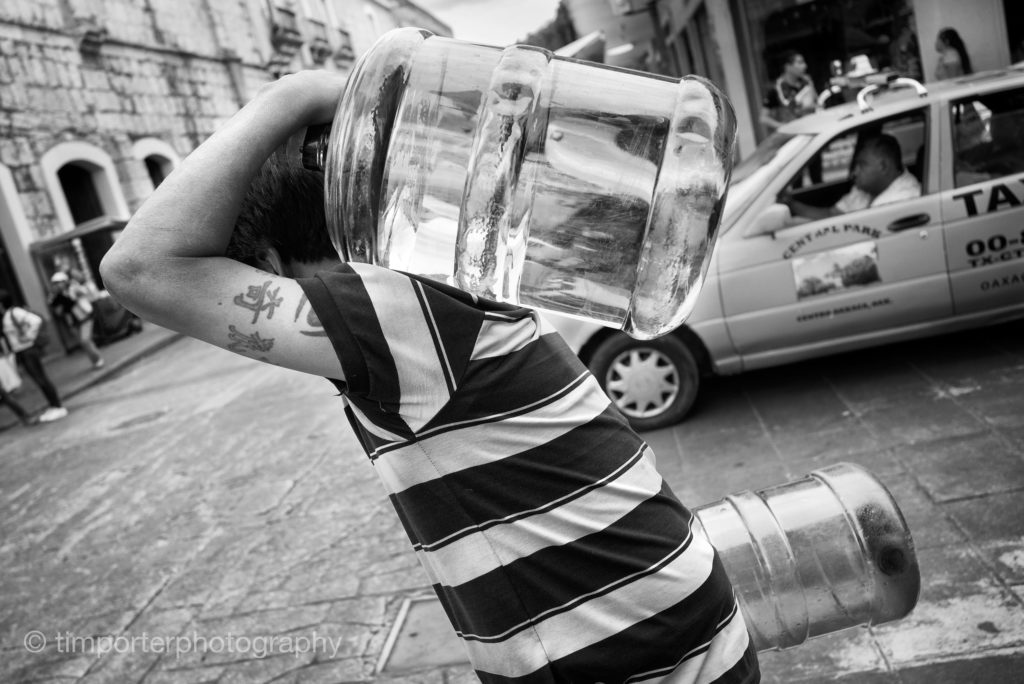 The Spanish verb cargar sounds like the English word cargo, a load to carry from here to there. That's cargar – to carry, to shoulder a responsibility, to burden.
In the center of Oaxaca, where small shops line the streets and pedestrians fill the sidewalks from curb to wall, almost everyone is cargando something – in their hands, atop their heads or over their backs.
Large plastic sacks stuffed with groceries for the house or fresh tortillas to sell by the kilo; backpacks bulging with schoolbooks; wooden racks of candied apples ready for sale; diaper bags, purses and newborn babies; bouquets of balloons bought for a birthday; sets of dishes wrapped in clear plastic, purchased as wedding gifts; and bulbous water jugs – garrafones — containing 20 liters (about 5 gallons) of purified water that is clean enough for drinking and heavy enough to tingle the biceps of a bodybuilder.
A full garrafón weighs 40 pounds and costs about 40 pesos, a third of the Mexico's daily minimum wage. Forty pounds to be able to brush your teeth, make a limonada, or brew a cup of coffee.
Forty pounds. Is that too much to cargar?