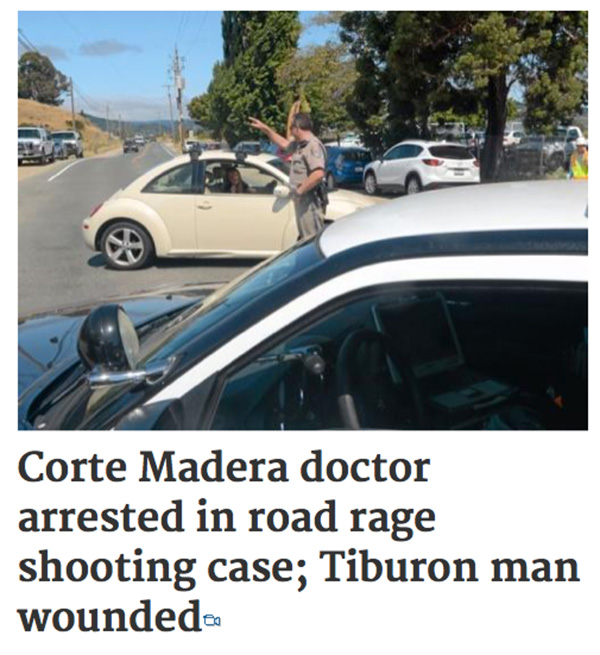 A few months ago, I interviewed and photographed a  cheery, avuncular, 70-year-old doctor named James Simon (below) who was the flight surgeon at a small airfield in Marin, Gnoss Field in Novato.
Today, Dr. Simon found himself on the front page of the local paper, the Marin Independent Journal, as the lead character in a tale of what police said was road rage gone bad.
Simon was arrested after allegedly shooting a man who had followed him and his wife home in Corte Madera after some sort of altercation on Paradise Drive, a two-lane, tree-lined road that leads to some of Marin's tonier homes..
The victim, whose name was not released, apparently tried to drive into the Simon's garage as he was closing the door. According to police, Simon went in his home, returned with a .357 magnum, fired a warning shot into the air and then two bullets into the victim's abdomen.
The victim survived, Simon was arrested and we await the story behind the story.
Corte Madera Mayor Michael Lappert, a reserve cop and one of the first officers on the scene (and coincidentally a one-time patient of  Simon's), summed it up:
"It's a bad thing all around. If there's anything to learn from this, it's that road rage can only have a bad ending."
(Here's the Marin Magazine piece I did on Simon).