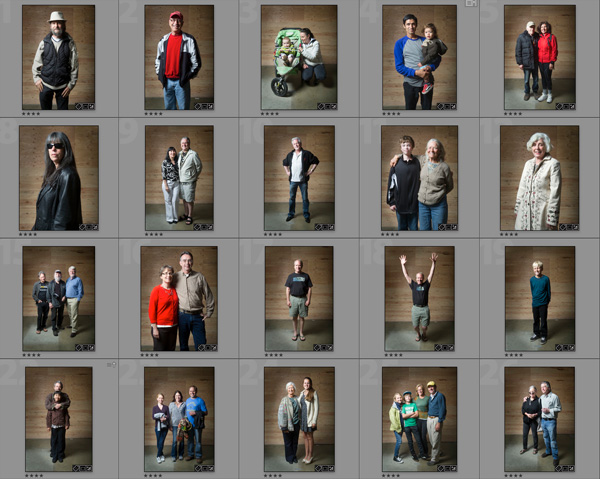 Open Studios was a big success. More than 150 people dropped by The Image Flow's new studio and gallery space in Mill Valley over the weekend to see photographs by Barbara Hazen, Stuart Schwartz and myself.
I set up a light and photographed as many of the visitors as I could against the still-unfinished studio wall. I love the mixture of people and their expressions. Everyone has a "oh, you're taking my picture" face and you can see many of those here. Click on any of the thumbnails below to launch the gallery.
Here's the work I showed — all new images. Enjoy.