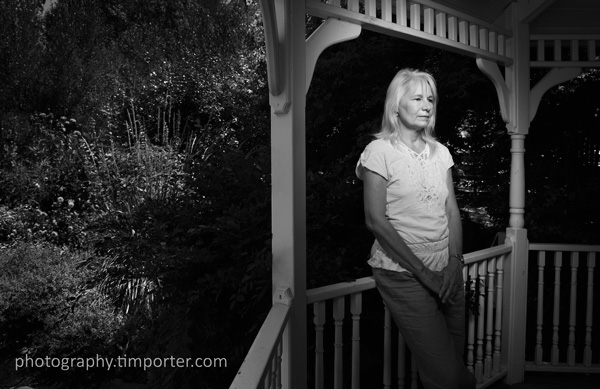 Not all psychics are alike. But then some of you already knew that, didn't you? It was a lesson I learned when I recently photographed several psychics and tarot card readers — they prefer the term "intuitives" — for Marin Magazine.
When I got the assignment, I was thinking flowing robes, lots of jewelry, candles, you know, exotic. Except for Jetara Sehart, below, who does tarot readings under the name of Angel Counsel and certainly looks the part (complete with crystal ball), that's not what I found.
One psychic was selling real estate ("Wouldn't you want a real estate broker with good instincts?" she told writer Calin Van Paris) and another worked in a bookstore in San Rafael.
Then there was Zorica Gojkovic, above, who has a Ph.D. in English, provides counseling under the name The Time of Light, and loves to read mysteries and Westerns when she's not gazing into the future. Zorica looked like my Aunt Helen, as "normal" as could be. I did my best to add a bit of mystery to her with the photo (which is not the one the magazine used).
Here's the story. Take a look.