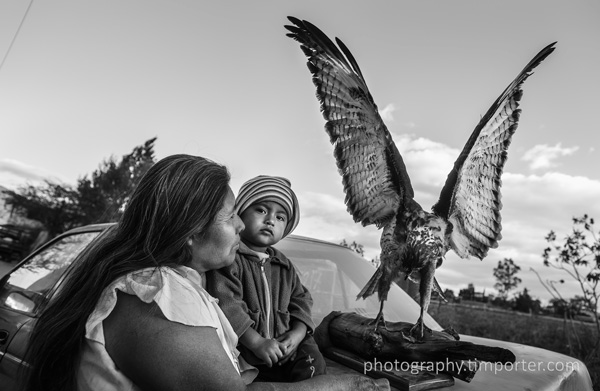 Years ago, after the '60s and all the wanton indulgences of that time, I'd regained enough of myself to return to college. I had no plan, no major, no desire to be anything in particular. School was an escape, a way out from a place I could no longer be and still stay alive.
I had a job, my first in years. It was a hotel, a new, fancy one on Nob Hill. I set up tables and chairs for meetings and cleaned the rooms afterwards. I swept, I vacuumed, I emptied trash. I enjoyed the orderliness after a long time of disarray. The job was union and paid decent. After rent and food, there was enough to buy things.
One day I saw two photographs in a magazine. Life, I think, but I'm not sure now. In the first, a boy sat a table in a café. His hair was long, his shirt torn. He leaned, dreamy eyed, toward a glow coming from a nearby window or open door. He was in Bombay. He was me, a blond version, untethered, ungrounded. In the second, a young couple, also hippies, rested on a beach, also in India. They wore white, wispy clothes. The boy's hands rested on a harmonium, an Indian hand organ. He and the girl gazed languidly toward the sea. They, too, were me, looking searching, in between places.
They were the first pictures I'd seen that captured the disconnection I felt during those years. I've never forgotten them. Nor the name of the photographer: Mary Ellen Mark. She was young then, just past 30, but already accomplished – assignments worldwide, a Fulbright, lens focused on all the social trends of the day. Later she said of those years: "I'm just interested in people on the edges. I feel an affinity for people who haven't had the best breaks in society. What I want to do more than anything is acknowledge their existence."
She inspired me. I bought a camera, a Pentax. I learned how to develop film, got a job in a darkroom and started shooting on the street. I was terrible, too timid, too afraid to approached people. I joined the community college paper, started shooting news. There was a lot in those days, kidnappings, demonstrations, strikes. Plenty to point a camera at. I got less terrible and used the camera – now a Nikon – to hide behind and overcome my timidity. At once, it opened the world to me and shielded me from it. I'd found a love. I wanted to be a photojournalist.
It never happened, though. And why that was is too long a story to tell here.  Here's the short version: I did freelance. I chased the little jobs at little magazines. I did PR work. I made money. But I didn't commit and that showed. My work was distant, a long way from terrible, but just as far from great.
Small newspapers offered me jobs. First one in an oil town, then another in a farm town. I said no. I worked part-time at a big San Francisco daily, the Examiner, as a gopher, and I saw the bright lights and that's what I wanted. I got an interview. It went badly. The head of photo told me I didn't have it, not the talent nor the desire. Best get out of it he said.
Dejected, despaired, defeated, I took his advice. I left town for one of those small newspaper jobs. I shot pictures, but I also began writing. The editor was a redneck, a cowboy and a grind. Writing came easily to me, more so than photography, and when an editor's slot opened I took it in order to move up the chain and get more leverage.
Ambition hooked me. The photography stopped, then the writing and I moved where the opportunity led – editor of this, editor of that, editor of it all. Lots of work, even more stress.
And then it ended. Another long story. Here's the short version: Thirty years after finding myself, I was lost again. Years went by. I moved out of the city. I was working, but had time on my hands. One day I took out an old Nikon, loaded some film and wandered about the suburban woods and the marshes. Just like that it was there again, the rectangular image, the clarity of the prism, the reassuring clunk of the mirror, and, most of all, the precious instant of seeing, the moment the image became mine with the press of the shutter button.
My wife, more perceptive about me than I am, gave me a small digital camera. I returned to photography. I learned the software. I bought a digital Nikon. I found work with a local magazine that needed who someone who could shoot cheap and also write. (That's me: under-priced and multi-talented). Over time, more work came. And better cameras. And lights. And a studio (shared). I became, at last, a photographer.
Happy ending, right? Boy wants girl. Gets rejected. Wins over girl years later. Fade to black. Roll credits.
Hold the Hollywood moment. One thing went wrong: the boy got the wrong girl. I didn't get Mary Ellen Mark; I got a version of Real Housewives. Not quite. But I do spend an awful lot of time making good-looking people and good-looking places look even better. It's a good life. Many would like to have it, but there's that itch, still unscratched.
Then, serendipity struck. A few months ago I was in Oaxaca, Mexico, where my wife and I built a house (here's that long story). I saw a poster touting a documentary photography workshop led Mary Ellen Mark. So tantalizing, so coincidental it seemed impossible – Mary Ellen Mark (my inspiration), photojournalism (my abandoned child) and Oaxaca (my new love) all combined.
I signed up. I went. And I'm back. What happened during those 10 days in Mexico is yet another lengthy narrative I won't relate here. For now, I can say what I learned. And that is this:
I love photography. I am fascinated by the imagery, with its patterns of light and shadow and shape and color. I am addicted to the capture, to the preservation of the moment. I find peace in the seeing.
I am drawn still to journalism and documentary, especially as tools for social change and justice. I am moved by the tenacity of humans whose lives are a daily struggle for survival and I am heartened by their humor, spirit and generosity toward others (even those, like me, who have much more than they). I admire those who celebrate this humanity.
I remain, after all these decades, hesitant in the face of challenge, overly self-critical on the verge of success and easily distracted from the pursuit of the long-term by the gratifications of the  short.
I relish the company of smart, creative, genuine people. I want to be one myself.
Truthfully, in my heart I knew all these things before I went to Oaxaca, so you might say I learned nothing. Still,  the workshop – and Mary Ellen Mark (an extraordinary women of relentless passion and authenticity) — taught me to trust what I know, so in that sense you might say I learned everything.
I finally found photography. Now I need to put it to good use.