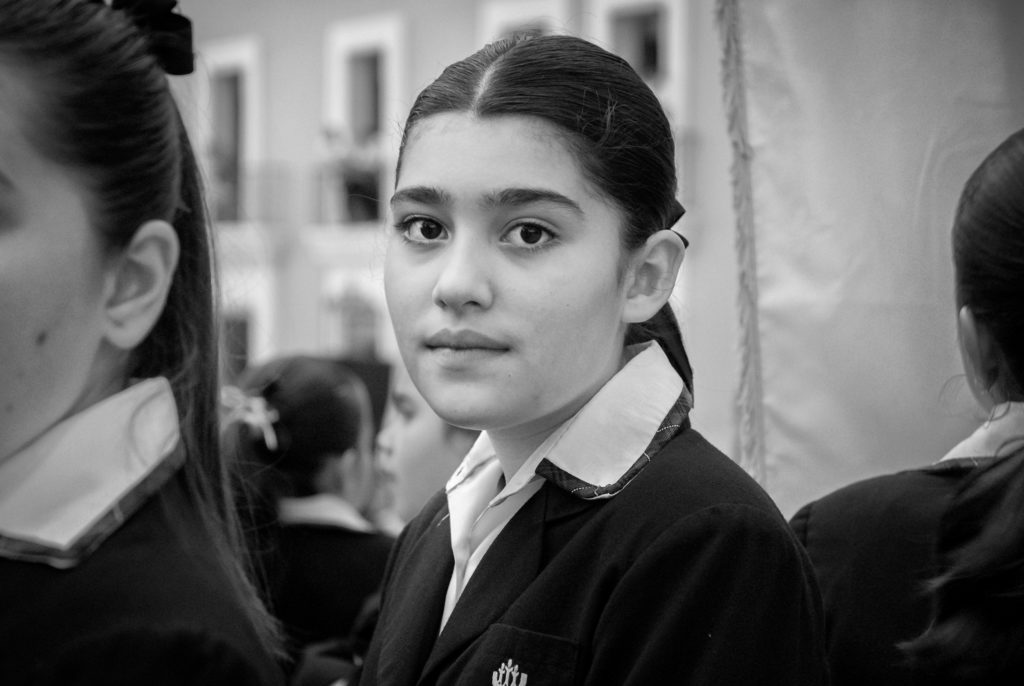 This might be the first decent image I ever made in Oaxaca. I had a new Nikon D200 that I'd gifted myself because I wanted to resurrect the photography career I'd abandoned years earlier. I was mediocre when I gave it up and not much better when I restarted, but the instant of making a photograph excited me as much at age 50 as did at age 25.
Mostly then I shot pretty pictures for a magazine near San Francisco. I enjoyed it, and they paid me, which I also enjoyed. Still, I wanted to do something more real, something more journalistic, and that meant I needed to move beyond "pretty."
I began photographing people on the streets of Oaxaca, but I was too timid to make anything intimate or powerful. This girl was part of a group of students having their class photograph taken near the famous Santo Domingo church. I stood back from the group, hesitant, and made six frames, all of them average. Then this girl turned to look at me and I shot one more.
That was on New Year's Eve, 2006. Six more years passed until I met Mary Ellen Mark in Oaxaca and she urged me to photograph with more passion. Ever since then I have.