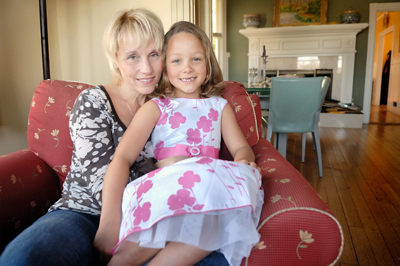 A great privilege of doing journalism is the temporary passkey it gives me into the lives of others.
At times, this entrance is burdened with sadness or results in a stinging anger from the injustice in our society that holds so many at the bottom despite all their efforts to the rise up.
More often than not, though, I am rewarded with the pleasure of meeting someone who is charming or beautiful or enticingly smart. They allow me their company, permit me to question them in precise detail or engage me emotionally as I photograph them.
I treasure these moments, hold them in memory as long as possible and savor them for their simplicity of purpose. For me they are the essence of journalism — written and photographic — the inquiry, the interaction, the engagement.
Meeting Holly Seeler and her family — Tess, Jack and Victor — the other day in Sausalito was one of those moments. Seeler has multiple sclerosis, a degenerative disease that is attacking her ability to walk. Her response to the illness is energetic and forceful, and she has left a career as a creative director to focus on spreading the message of personal change through positive outlook and action.
I spent less than an hour with her. We made pictures. Her husband, a photographer as well, showed me his work. I met the dog, Roxie. Then I left — reluctantly. This was a good house, a good family. They gave me hour out of their lives. I added it to my collection.
See a gallery of pictures of Holly Seeler and her family.