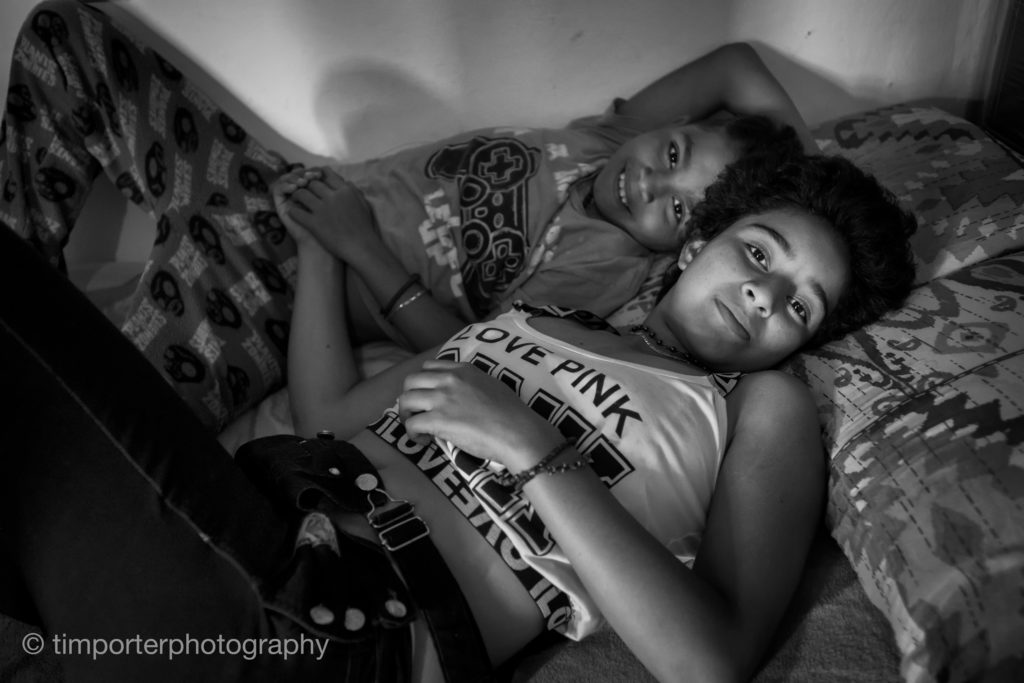 Alexis, the boy with the million-peso smile, has leukemia. His sister, Emily, lying alongside him in their two-room apartment in Oaxaca, held the key to his recovery: her genetically matching bone marrow. The transplant surgery scared her, though, because she believed it would give her cancer.
A few months after I took this picture, Emily's love for her little brother overcame her fear. She suffered through the surgery and doctors injected her bone marrow into her brother. She was 14 and Alexis was 11.
All siblings are close to a degree, but those I've met in Mexico who live in one room with their mothers or sleep in the same bed for years share an unspoken intimacy that is most palpable in the silences. It is beyond affection, more of a communion borne in necessity and nurtured by dependency.
Too often, its display eludes the camera, breaking before it like a soap bubble touched by a curious finger.