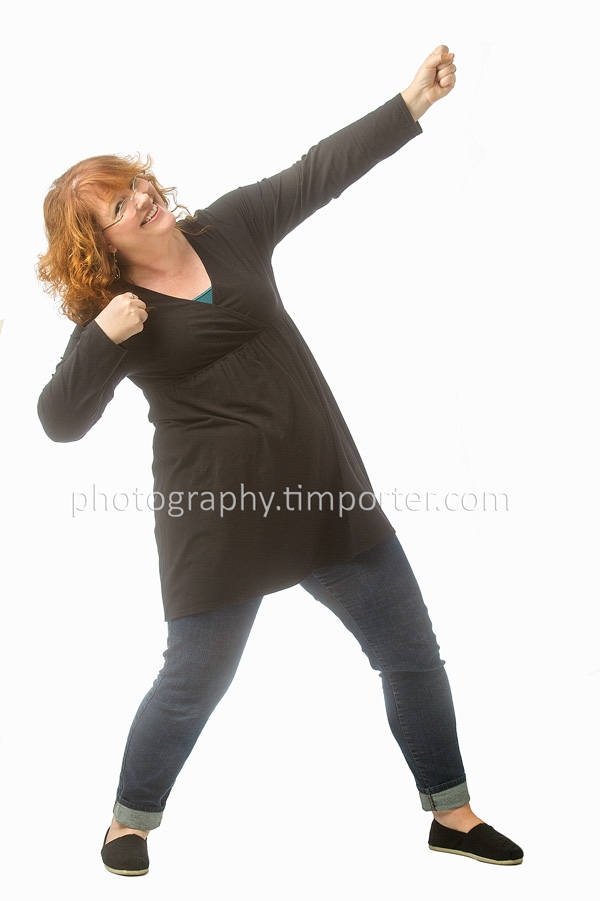 Brenda Chapman won an Oscar for co-directing the animated feature "Brave," but before she did that she stopped by my studio a few months ago for an interview with Marin Magazine and a photo session.
She was delightful. As she talked with writer Mimi Towle, Brenda mugged for the camera, sketched some drawings on a large pad she'd brought with her and generally kept us all in laughter — mimicking, for example, her heroine's (Merida) stance with a bow and arrow.
Merida, by the way, is based on Chapman's 13-year-old daughter, Emma, a student at Mill Valley Middle School. She told the Marin Independent Journal in an article published today that when her daughter was younger …
"… She was so strong-willed, challenging me every step of the way. Honestly, I never did that to my mom. It was old school in my house growing up. But my daughter took over my life. I'd be going to work thinking about the morning I had with her. It evolved into channeling that energy into creating something positive around it."
Congratulations to Brenda.