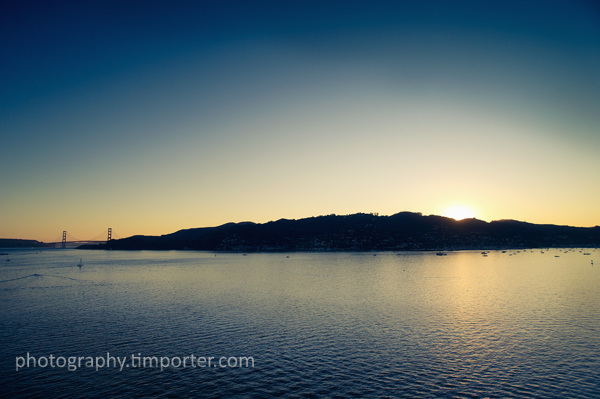 Nice view, huh? Would you pay more than $40 million for it?
This is sunset just the other night from the terrace of an unfinished 15,000-square-foot home in Belvedere — with "unfinished" being the key term here.
I was there to capture the view — which extends from Mt. Tam to the Bay Bridge and encompasses what you see here, the Golden Gate, the Marin Headlands and Sausalito — from this house for a magazine story about a fundraising event that was going to be held there in a couple of weeks.
Unfortunately, the house won't be ready in time, the event was postponed and you're now reading the only page that will probably ever contain this picture. (Come back, though. I got so many good ones that night that there will be more to come.)
By the way, this property — at 425 Belvedere Ave. — has a disputed past and is one of two gargantuan home projects that, until recently, had sat partially finished for two decades. Here's the story.
When this house is complete, the reported asking price will be $45 million.
(This picture could hang on your wall. Buy it here.)