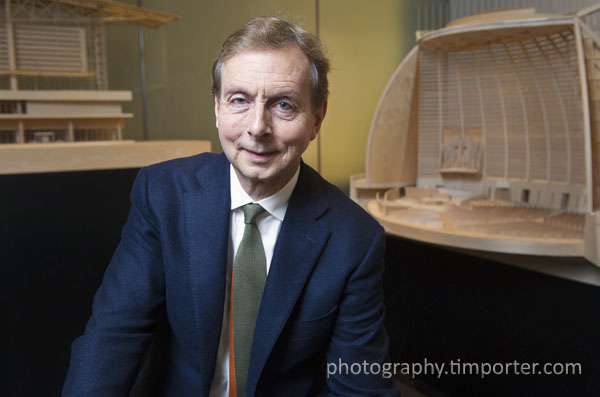 Much of the photography I do for Marin Magazine involves showing up at someone's office, studio or home not knowing what I'm going to find there and then having a half hour or so to make a picture.
When I first returned to photography seven years ago after a long stint as an editor and writer, these sorts of assignments were nerve-wracking. My technical skills were weak, and I'd spend so much time getting the lighting right — or at least acceptable — that I had little time left over to connect with the person I was shooting.
It's different now. I've mastered a few basic techniques and have come to love opening the different surprise package that each location offers. With a couple of small lights, some stands and a boom, I can make almost anything work. I'm not Annie, but I get the job done and have fun doing it. And, importantly, I no longer let the gear eat up the short time I have to establish a rapport with whomever is in front of my lens.
I enjoy shooting in corporate offices because they often have a lot of space and therefore give me several choices for a location. When I arrived a while back at the Skidmore Owings & Merrill architectural offices in downtown San Francisco I found my spot as soon as I stepped off the elevator.
The reception area was spacious, already nicely lit and featured two large wooden models of buildings the firm had designed — and one of them (on the right) was the Cathedral of Christ the Light in Oakland, whose designer was the man I was there to photograph, Craig Hartman, who also designed the International Terminal at the San Francisco airport. It was perfect.
I usually have to set my lights before my subject shows up, and I did that here — nothing more than a small light to the background on the right and a round softbox hung off a boom over a bench.
Hartman arrived about 10 minutes later, wearing a deep blue jacket I knew would photograph well. He was relaxed and easy to work with. I shot for a short time, changing lenses and position a couple of times and it was over. I had been in the building for 30 minutes.
Here's the shot the magazine used. I prefer the one above.