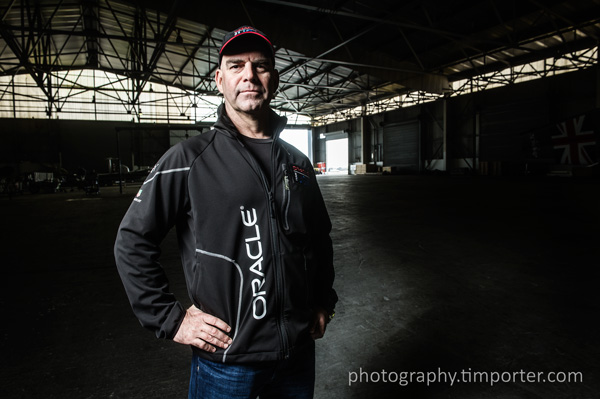 John Kostecki is the brains behind the boat. As the tactician for Larry Ellison's 2013 America's Cup team, the 48-year-old world champion sailor is the guy who will be plotting the course when the team's 72-foot catamaran races this summer on San Francisco Bay.
I photographed Kostecki at Oracle Team USA's headquarters off lower Third Street in San Francisco. When Kostecki told me to meet him at the team "shed,"  I envisioned some shanty-like building sitting dockside along the water. Wrong. The "shed" is massive warehouse on Pier 80 whose size dwarfs the 44-foot hulls of the catamarans team used last summer for preliminary races.
As I usually do, I had little time to make a picture, and went with one light and a wide lens. I wanted to highlight Kostecki, of course, but also show the spaciousness of the shed.
Here's the interview by Stephanie Martin of Kostecki in Marin Magazine.