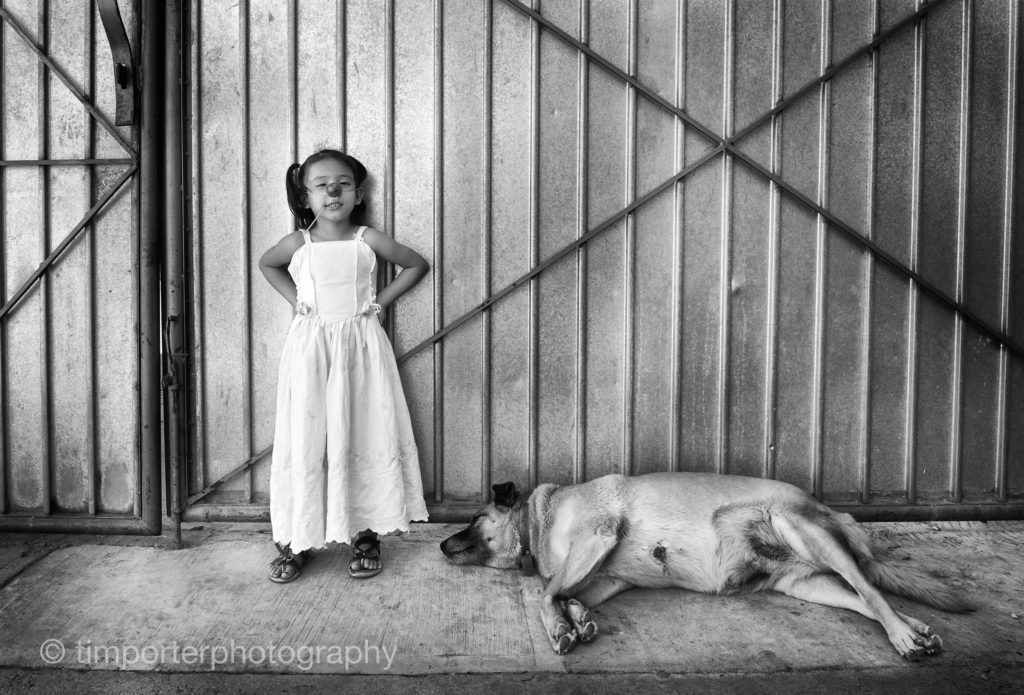 Azul is one of four sisters who lived in Hijos de la Luna, a children's shelter so named because the kids' mothers supposedly worked as prostitutes at night (under the moon – la luna). A few did, but most were just hard-working and poor. They cleaned houses, washed clothes, worked in markets, making enough to pay the rent but not enough to care for their kids.
Someone told me Azul's mother was a prostitute, but I never met her, so I didn't know for sure. What I knew was that Azul lived deep inside of herself. She stared at me like no else ever did or has. In the 10 or so times I photographed her, she never said more than 10 words to me. One day, when she put on a red clown's nose, her face fell into the closest thing I'd seen to a smile on her.
After the government closed the shelter on charges of abuse, the children scattered. I heard that Azul and her sisters moved in with their mother, who afterward had a baby boy who died in infancy. Before each trip to Oaxaca, I message Azul's older sister, asking her to ask her mother if I may visit. Sometimes I hear back, sometimes I don't. She's never said yes.