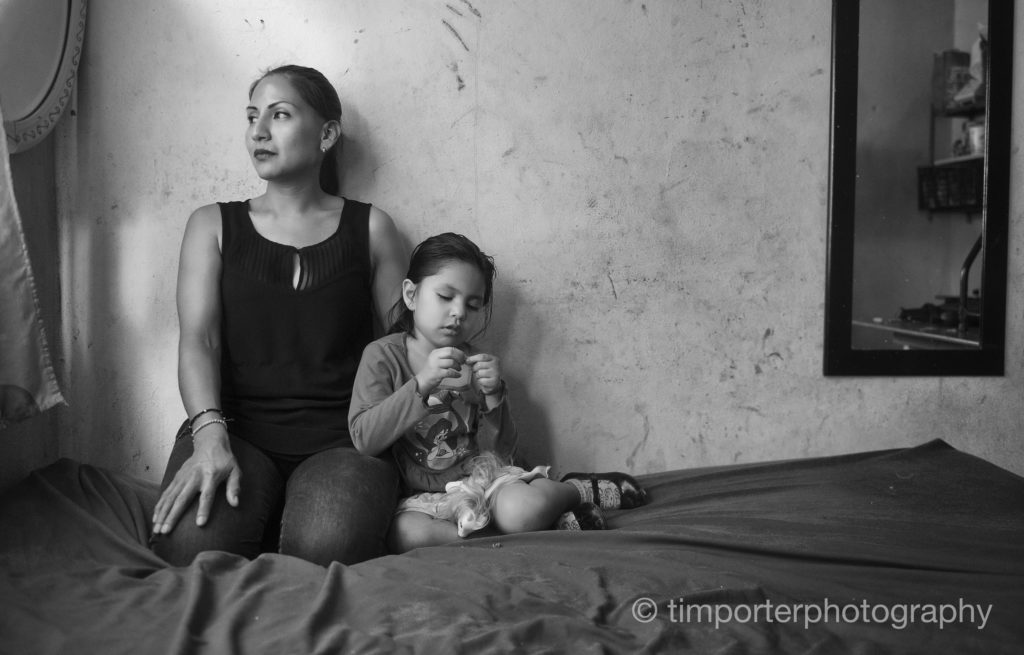 On the day I met Mercedes she told me two things: Don't leave a bag on the floor because it will bring you a year of bad luck; and, if you hug someone for twenty seconds, your worries will disappear. So I picked up my camera bag and hugged her.
Mercedes lives deep inside of herself. Her face, wonderful to photograph because of how her skin holds the light, rarely displays emotions. She stores those in a hidden aquifer of troubling experiences, which I suspect she taps only when she is alone. When emotions surface, they do so in dribbles. A glistening in the eyes, a questioning tilt of the head, a hint of an upturned mouth.
On this day, the first time I photographed her, she sits on her bed with her daughter in their one-room apartment, looking toward a window that faces a narrow passageway. Her face is patient, cautious, even enduring. Her hands are large, with long fingers worthy of a concert pianist, something I had not noticed until now. Her daughter is bored with me and has stopped smiling for the camera, which I prefer.