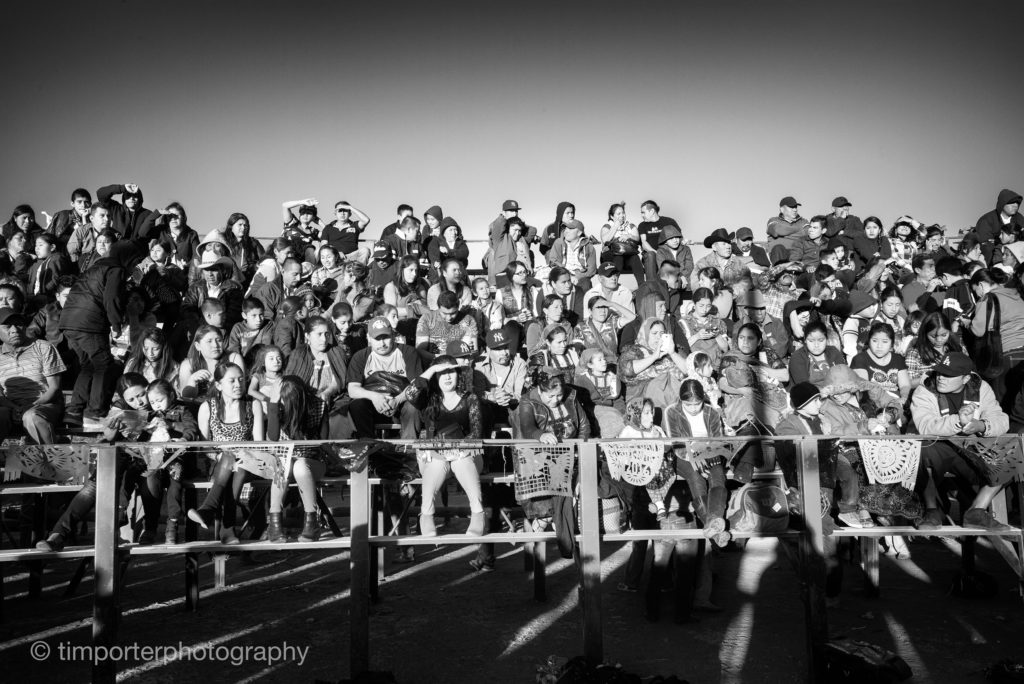 When winter is on the wane and the thermometer teases with a taste of spring heat, the bulls come to San Juan Guelavía.
Straddling a wide arroyo in the deep of the valley, Guelavía produces two things of note: labor, which it sends north to California; and carrizo, or Spanish cane, which artists weave into baskets and bowls, whose use today is more decorative than utilitarian.
Every year, Guelavía throws a party for the carrizo. For tourists, the folk art and the food are the draw. For townspeople, though, highlight of the weekend is the jaripeo ­– bull-riding. The riders are local men (and boys), fueled by testosterone, emboldened by mescal, and hoping for a moment of glory.
In between rides, which last only seconds and usually end with the rider tossed to the dust, the crowd sits through long stretches of inaction. To fill the time, and the belly, there is beer, there are potato chips drenched in chile sauce, there are tacos and popsicles.
The people here are good at waiting. Their faces fight the setting sun. They look through me, a visitor, waiting for the bull.