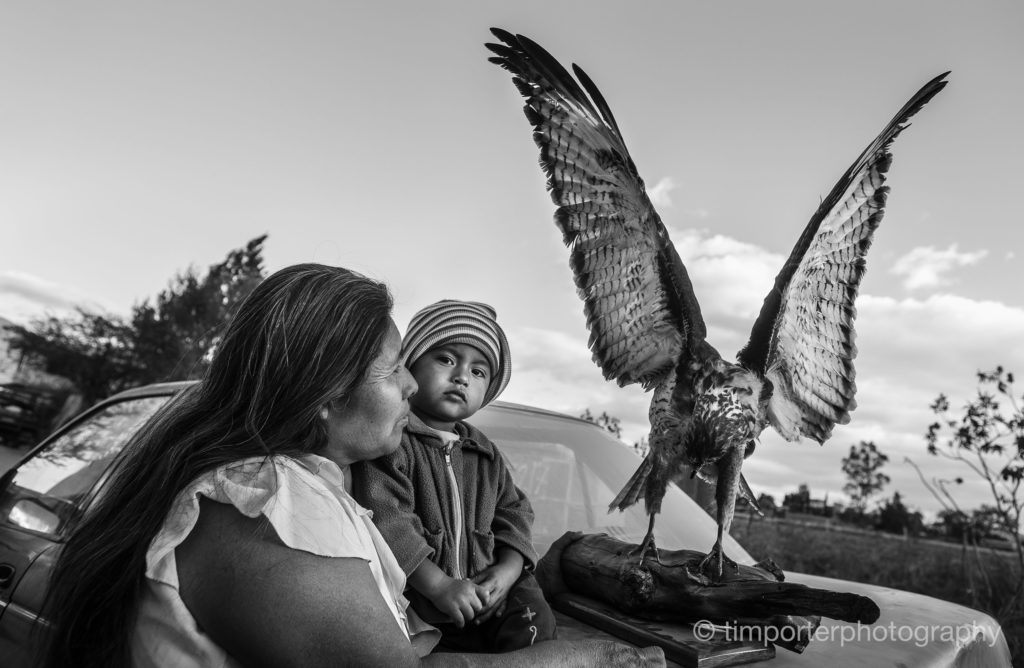 José and his family had the day off from their work at the city dump, where they picked plastic bottles and sheets of carboard out of the ripe muck to sell to recyclers. They were pepenadores. The day was waning, and it was almost time to walk the mile to the highway to catch a city-bound bus.
That's when José asked me: Would you like to see my eagle? One thing I learned in journalism is that certain questions demand a "yes." That was one of them.
José went inside his cinder-block house and returned carrying a dead bird mounted on a polished piece of wood. He said it was an eagle. Me, I thought it looked more like a hawk, and to this day I can't be sure either way. Whatever the raptor was, it was stunning. He set the bird on the trunk of his car and told me how he came to have it.
The bird had fallen from the sky one afternoon, victim of a collision with a power line. It landed on the ground near José's house, broken and dying. Jose gave the bird the gift of death; in return, the bird gave José his most treasured possession.