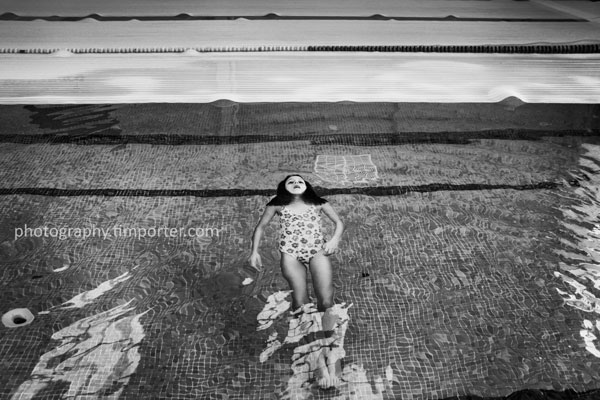 I've been back from Mexico two weeks now and I am still dreaming in Spanish. Maybe I've finally mastered the language or maybe – since my dreams are mostly anxiety driven – I've simply become bilingually anxious.
In today's dream I found myself stepping out of a hotel in Oaxaca onto a cobblestoned street. The street resembled Alcala, the city's main tourist corridor. It had a gradual incline to it, with the upper end leading to a colonial church and the lower end stretching to a distant plaza. But it wasn't Alcala. There were no stores selling indigenous tchotchkes, no ambulating street vendors carrying armloads of scarfs and no short-skirted young women handing out shots of sweetened mescal. The buildings were low and old. Muted colors covered their facades, and those that housed businesses advertised them in fading signs. This was a working street, a place for locals not for visitors.
Standing in front of the hotel, I noticed that the streetlights were on, but the sky had not yet gone dark. I had a camera in my hand. I looked both ways and turned to the left.
Then, as things happen in dreams, I was in a restaurant and seated at the end of a long communal table placed along one wall of large room. The table was occupied by a large, boisterous group of older Oaxacans, the type that patronizes the Bar Jardin in the zocalo. The women wore helmets of hair hardened by permanents and the men sported jackets with wide lapels they they'd purchased many fashion seasons ago. The only unoccupied seat at the table was the one to my left. The remainder of the restaurant were empty save for a couple who sat in a far corner near the windows. They held wine glasses in their hands and sat very erect.
A deep sadness engulfed me as I looked at the nearly vacant room and heard the loud voices and laughter from my tablemates. I wanted to join in, but there was that chair between us, a gulf my schoolroom Spanish could not cross. A waiter came and I ordered something to match my mood – a bowl of vegetable soup.
As I ate, more diners came. Someone set up another long table to my right and it filled immediately with a dozen younger people who all knew each other and who had arrived well buzzed. They ordered mescals and peanuts and snacks.
The owner of the restaurant came by, a woman wearing a loose, leopard-print blouse. Her hair was sprayed into a golden, cotton-candy whirl. She wore thick, dark-framed glasses like those you see on fashionistas in New York and had painted her ample lips bright red.  I'd like my check, I told her. No you don't, she said, I know you. You're going to stay and drink mescal. She smiled a Cheshire cat grin.
Maybe she did know me, because that is what I might normally have done. Not that night, though. Without replying, I stood up from the table and walked into another room, a dark place, maybe a reception area.
When I returned the atmosphere inside the restaurant had shifted dramatically to the weird. The two long tables were raucous. Two of the younger people had stripped to their underwear and were laying lengthwise along one of the tables. Flowers adorned their bodies. All around them their friends laughed and drank and fed themselves from platters of cheese and chips and peanuts.
Next to me, a half-dozen men, all of them rotund, moist with sweat,  glistening with pomade, and exceptionally drunk, were involved in a heated conversation. Before I could say a word, one of them turned to me and said, "She paid your bill." I seemed to understand. I dropped more pesos on the table and left.
Outside of the restaurant, I found myself in a narrow alleyway. Coming toward me were a dozen or so people dressed in striped pants, tall boots, eccentric hats, and flowing scarfs they had wrapped around their necks and draped artistically across their bodies. They were pierced and tattooed and large in personality. The men were rambunctious, the women alluring. They looked like circus performers. The corridor was so tight we bumped bodies as we passed.
"James, James, is that you?" I heard myself saying. I recognized one of the men, a photographer I knew from some workshops I had taken in Oaxaca. He worked for a newspaper in Los Angeles and we had been together with some other photographers in Mexico just several weeks previously. He had grown a beard and wore a brown fedora decorated with a striped yellow hat band.
You're still here, I said, stating the obvious. Yes, he said, I've been traveling. I had been looking up at James as we spoke and I noticed that he was standing on the shoulders of another man, an older, grizzle-faced fellow dressed in black and wearing a bush hat. I had seen his face before, but couldn't attach a memory to it.
James' boots pressed into the man's shoulders. In between them sat a young buy. He wore white clothes and his feet draped around the man's neck. That's some load you're carrying, I said to the guy. He nodded and slid me an understanding smile. Did I know him?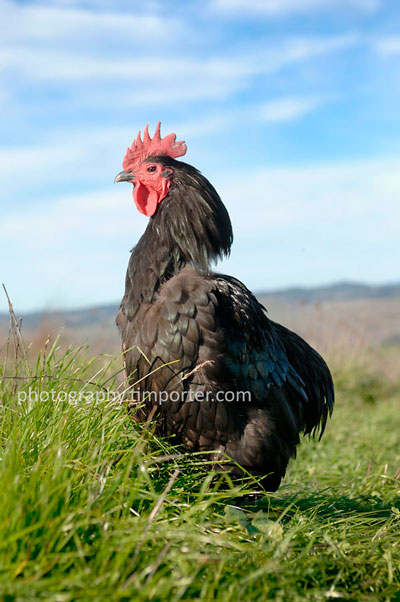 Before I could say another word, a shoving match broke out between one of the members of the troupe with whom James was traveling and a well-coiffed hipster type who had entered the alleyway with two friends, another man and a woman. Everything about them was sharp and pointy – tight, tailored clothing, hair-dos razored to perfection, well-honed attitudes of superiority. The hipster slid backwards from the shove and dropped in slow motion, looking like the falling Don Draper in the opening sequence of Mad Men. The man in black jettisoned James and the boy and bear-hugged the guy who'd shoved the hipster. It was over.
Once upright, the slickster and his companions elbowed their way past me, the woman, tall and angular, keeping her gaze up, and the men, eyes flaring, silently daring me to say something. In a second, they were gone.
Only James, the guy in black and I remained. Let's go make some pictures, James said, and we walked out of the alley into the light. Instead of being in Oaxaca, though, we were in San Francisco, standing in the backyard of one those row houses in the Sunset or the Richmond. The yard was small, cluttered with discarded furniture and damp from recent rain. To the right was another house, and the cyclone fence separating the two had a hole in it. James ducked through the hole, walked into the adjoining yard and began photographing a chicken that was caged up there.
The guy in black yelled, "James, c'mon!" When James didn't answer, they guy looked at me and said, "I'm done with this."
And I woke up.