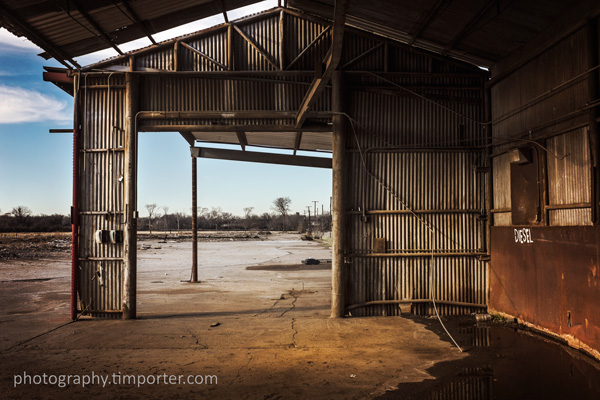 Other than serving as home to several members of my family, there's not much I like about north Texas.
One of the state's more sad characteristics is its emptiness. I don't mean the vast openness of the Texas landscape — which is alluring — but rather the pockets of  nothingness that mark the cities and their suburbs.
These are spaces that Texas has abandoned its rush to rebuild and rebrand itself as the Dubai of the American southwest.
Once they were strip malls or factories or farms. Now they are vacant storefronts, rusting hulks or fields given way to seed.
Amid the glassy gleam of Dallas and Fort Worth's new downtown towers lie the discards of yesterdays dreams, tossed aside, left to rot and lacking — ironically in a state so obsessed with religion — a proper burial.
These photos are from Fort Worth, made on Christmas trip to Texas to see my Mom.