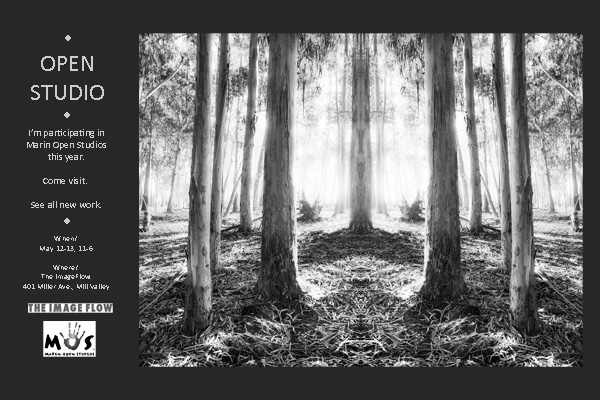 I'm participating in Marin Open Studios this year, and thanks to the good folks at The Image Flow in Mill Valley (401 Miller Ave.) I'll be hanging out in its gallery space the weekend of May 12-13 from 11-6 showing new work, talking photography and having a good time.
Come by.
What you'll see are a series of new images. For a preview, here they are on my portfolio, under the Mas Que Uno section.
Find the event on Facebook here.
And, don't miss Open Studios opening night gala at the Town Center in Corte Madera, this Saturday (4/28), 5-8 p.m. — wine, food and all the art your eyes can feast on.