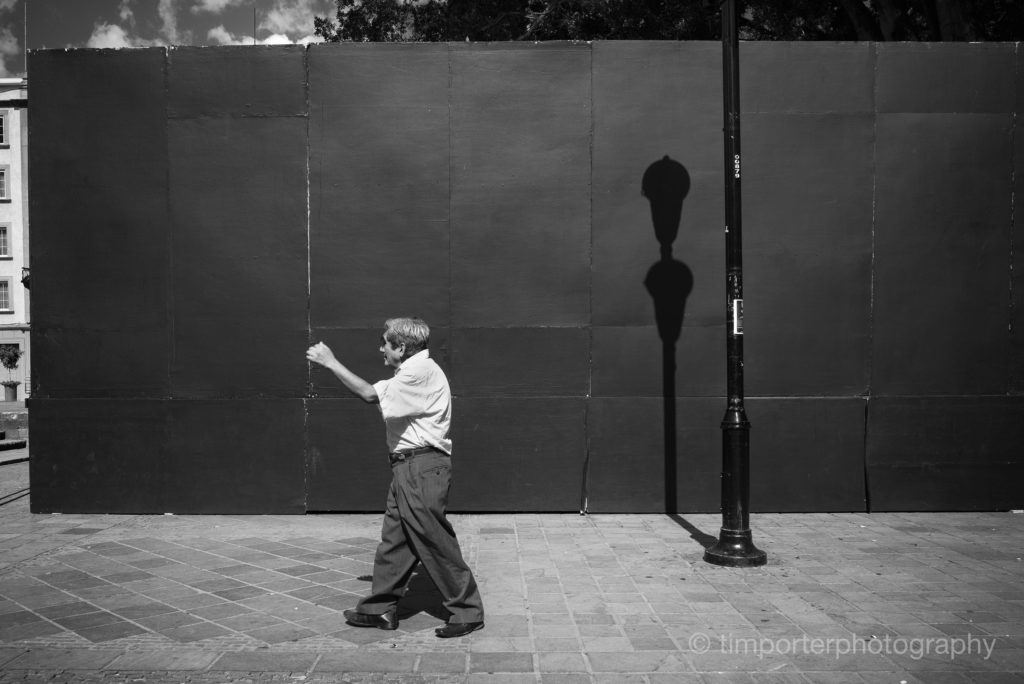 A fellow from New York is going to interview me in a few days about my photography in Mexico. In normal times, he gives tours of galleries and museums, but in these Covid days he stays active and engaged by holding on-line conversations with photographers.
He is quite taken with some of the images and, overall, very complimentary of the work, even going as far as to compare some of the frames to those of famous photographers. His words are kind and welcome, but they also make me wonder if he really knows what he is talking about – despite his art degree and experience – because his view is so distinct from mine.
It is difficult for me, as it is for many of us, to see myself as others see me. To do so requires an honesty unclouded by ego or defensiveness or yearning, and I am not free of those impediments. Even were I capable of veracious self-reflection, accepting the image I see in the mirror would demand both bravery and humility, characteristics of which I possess only in limited supply.
I am guilty on all fronts, at once unable to gain the exterior perspective of others and short of the requisite fiber to take those views to heart, be they negative or positive. That said, I more easily embrace criticism than compliment. A slam feels more natural than a slather. Must be the Catholic upbringing, a religion built on low earthly expectations. Suffer now, dance with the angels later – if you get the invite. When I am told that my photography is mediocre or unfocused – two criticisms I've heard – I lean toward agreement. A self-flagellate prefers the whip to the caress. Should a friend or a reader toss a kudo or two my way, I am grateful for the praise, but I am apt to dismiss it. What do they know, after all?
It doesn't take a session on the couch – or on a Zoom call these days – to diagnose this way of thinking as a protective mechanism. What doesn't exist can't be killed. A critic's barb stings less if you expect nothing more. If you don't value your photography, your writing, your art, then what does it matter if it is labeled mediocre or unfocused? That's just a confirmation of what you believed, anyhow.
There is an expression in Mexico that goes like this: No hay mal que por bien no venga. There's nothing bad from which good doesn't come. The ol' cloud and silver lining thing. Too often, I'm the other way around: No hay bien que por mal no venga. No translation needed, right?
So uncertain am I of the work, I cannot edit it, so I ask the fellow from New York to select the images for the slides. He pulls out a few I love – a waiter with a tray, a mother and child with a bird (wonderful, he says) – and others I have consigned to the bin marked Not Good Enough, an ample space packed to overflowing – a old man in front of a wall, a masked rider on a horse (magical, he says).
As he talks about the photographs, describing the forms and the people and the intimacy he sees, the images no longer seem to be mine. I listen to his words and allow them to penetrate my protections. For a few moments, while he talks, I see what he sees. And the realization that I made these pictures amazes me. Not because I believe they merit his encomiums, but rather that I somehow maneuvered myself into the position to make them – to be in the homes of these families, to see them laugh and cry and eat and sleep, to walk amid the chaos of the streets of Oaxaca, to attend the weddings and horse races and transvestite parades. And more and more.
Most people when they see the photographs ask me: Why are you doing this? Is it for work, a book, a show? I've never been able to construct a concise answer. Satisfaction. Intimacy. Completion. Something like that.
Now it occurs to me there is a better question: How am I doing this? How did an aging gringo, who years earlier abandoned what he loved for something he was good at, find his way back to that first love and then, without any apparent purpose and even less skill, manage to put himself in the middle of so many lives? How did that happen? I suppose that's another question I'll never be able to answer well.