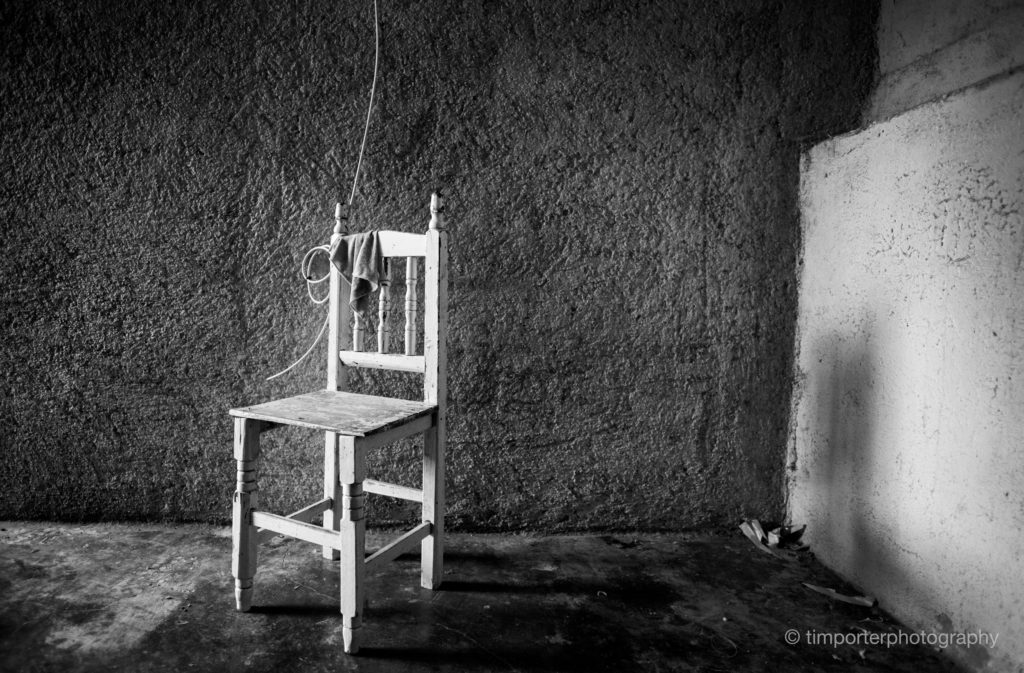 What is a chair for? Occupied, of course, it supports us in repose. Unoccupied, it serves as a reminder, a mute prompt of home and comfort or, perhaps, of those who are not present, like the unclaimed seat at a family dinner.
A solitary chair in an otherwise empty room. Missing all the expected accompaniments. No table for a meal, no light by which to read, no other chair to provide companionship.
I sat in this chair once and photographed a mother across a plastic table. The legs of the chair were unsteady and moved in the opposite direction of my weight, that is to say when I leaned forward, the chair retreated aback.
One day, the mother decided to move on, exchanging one dark apartment for another, leaving the chair for last. As she stood on its wooden seat, balancing herself against the concrete wall, in order to retrieve something from the tin ceiling, I made pictures of her. I feared becoming witness to the chair's collapse.
The chair endured, though, just as the mother does, sufficient to its need, but ever precarious in its use.