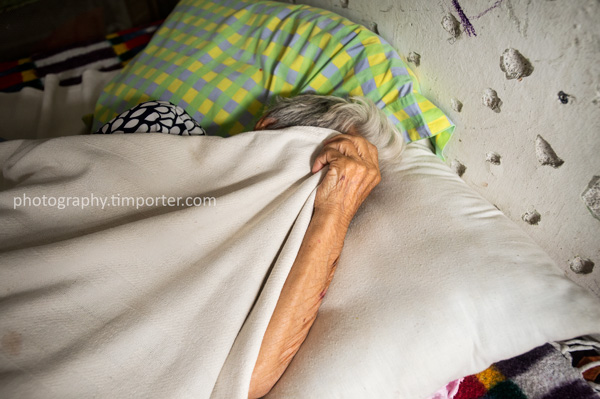 I think back to those last few days we had together. I feel the heat of the southern sun. I savor the smoky tang of the mescal. I wince at the stench of urine in the plaza where the striking teachers camp. I see the photographs on the table and the yearning faces of those who made them. I am wrapped in your passion and emboldened by your spirit.
The memories are clear, as if it all happened just a day or so ago. But a spring has passed since then and most of a summer, too. Here by the sea, the morning air is chill and, as the night lengthens, my breakfast table is no longer lit by the rising sun. Much has changed.
You are gone. Sooner than expected. Against your will. What remains is not enough. It cannot replace you. It is insufficient to fill the holes left behind. This, though, is neither your fault nor your problem. You lived your life and did so spectacularly. You helped me and others find our own lives and did so generously. Now, we must live those lives. I must live mine.
The truth is that some days I don't quite know how. I am an unforgiving  judge of myself and of my work. Is it any good at all? Or is it, as you used to say, not quite? I cannot tell. The indecision breeds hesitancy. The timidity fuels self-criticism. I work and I reject. I am blind to what my eyes see. I am deaf to the good words of others.
The other day I photographed a painter. He is a young and well-known. His intricate art, first created on the walls of alleyways, now appears on the canvas of popular shoes. We stood in the deep end of an empty swimming pool and as I snapped off frames and the big strobe fired the conversation turned to  self-doubt.
The painter was handsome, young, successful and moneyed. It surprised when he said that he suffers episodes of the same confidence-sapping affliction that has dogged me for decades. I hate to tell you, I said, speaking to someone 40 years younger than I, that it doesn't get better with age.
What do you do, I asked him?
I just keep working, he said. I just keep working.
Me, too.