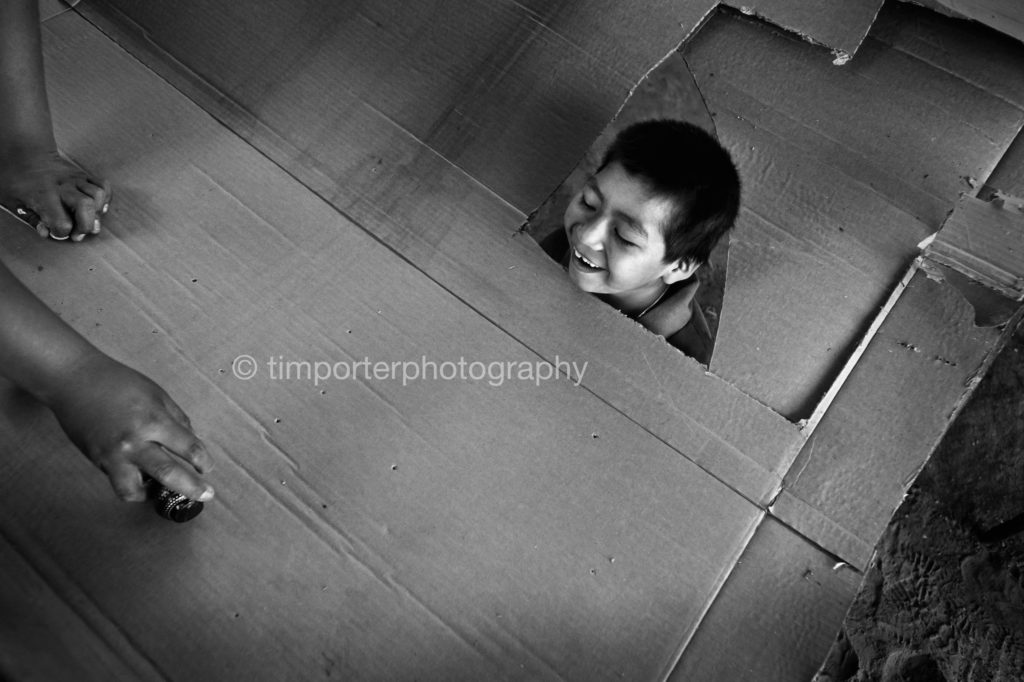 This boy, whose name is Manual, is one of four children I met by accident one day when I went to Zaachila, a town outside of Oaxaca, to photograph a group of transvestites. It was the second day of a three-day festival. The transvestites had marched in the town's parade the day before and partied late into the night. I arrived around mid-day and they were still sleeping in a small concrete house located at the front of a long piece of land.
I heard voices on the other side of the yard and, not wanting to surprise or scare anyone by my presence, I called out. Several children emerged to greet me. They lived with their mother and father in a tin shack at the rear of the property. I walked back with them to say hello. We all talked a while and I began making pictures.
Manual and his older brother, whose name I've forgotten, were playing with a pair of plastic tops, wrapping them in string and flinging them onto a large cardboard box that once held a small refrigerator. The tops spun longer on the cardboard than they did on the ground. The sheet of cardboard had a hole in the middle and Manuel crawled underneath and stuck his head through it. His brother began throwing a top toward him, trying to get it to bounce off Manual's head. That's when I took the picture.