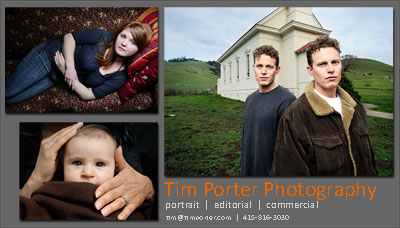 Following the advice of Sportsshooter.com founder Brad Mangin, I'm changing the cover of my liveBooks portfolio once a month. Above is the first one. The goal is to have a fresh cover that better reflects my range of skills than the the shot of the Golden Bridge at dawn that's been up there for a year (fans of that photo can find it here), as well as put my contact information front and center.
As always, each of these images has its own story.
The twins are Noah and Logan Miller, author and actors who made the movie Touching Home and wrote a book, You're Either In or In the Way, about how the film came to be. I made the picture for Marin Magazine in Nicasio in Marin County, the setting for both the book and the movie.
The child wrapped in her mother's hands is Maya. I also made this photo for Marin Magazine for a short Mother's Day feature. The longer story behind this picture involves me blowing the first image I tried to make with another child.
The young woman in the upper left part of a series of portraits I'm doing of people with red hair. This was shot in her East Bay home.