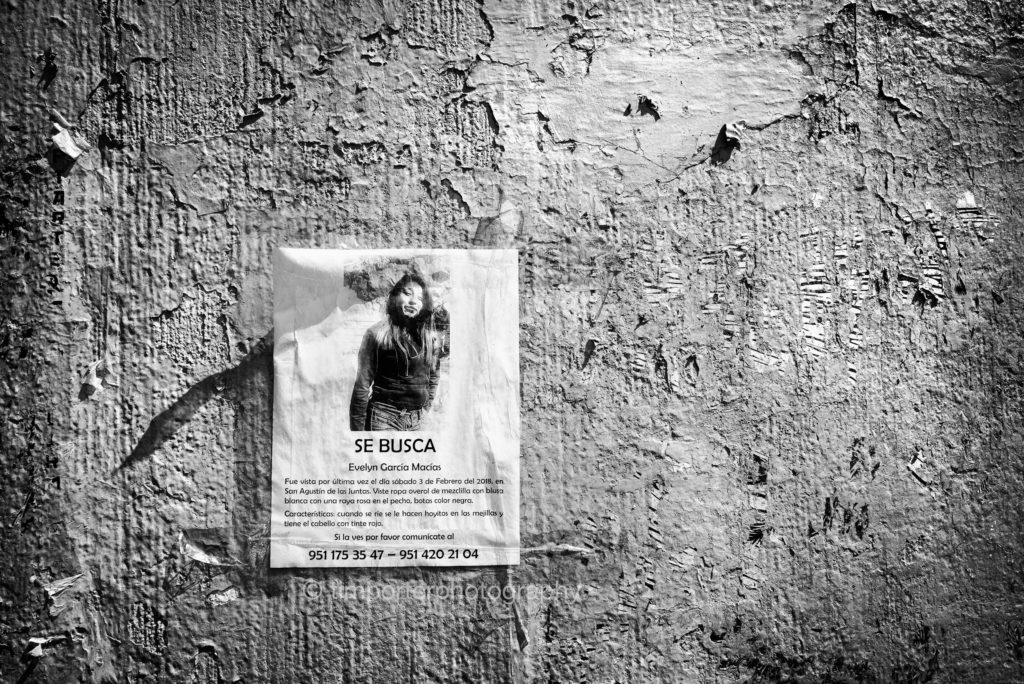 Gone missing is the current expression. A terrible phrase. Bland, imprecise and deceptive. It doesn't mouth the truth: someone has disappeared, someone was kidnapped, enslaved, or is dead. They are not "gone missing." They are on the run, they have been taken, or they have been killed.
Se busca. Wanted. Wanted to be found. The headline of a thousand posters pasted onto walls and stapled onto utility poles all over Mexico. Mostly women, mostly daughters and sisters and wives and nieces and cousins and friends. Runaways some, but more likely victims of femicides. Young men, too, are missing, often caught in the crossfire between poverty and crime. Plomo o plata, güey.
Se busca. Last seen wearing jeans, a white blouse and black boots. When she laughs dimples form in her cheeks. Her hair is tinted red.
Se busca. So many are wanted that the nation's public TV channel shows several posters of the missing each day, some dating back a decade. Wanted for ten years or more. Loss and hope travel together through time.
Se busca Evelyn García Macías. Se buscan Montserrat, Cielo, Caterin, Isis, Eduardo, Misael, Cecilia, Ingrid, Haydee and Verónica. Ayúdanos localizarlos. Mexico, your children are missing. Help us find them.