Spent the last couple of days making the leap from PC to Mac. While setting up the browsers, I did some link cleaning. Some are worth sharing — a true grab bag: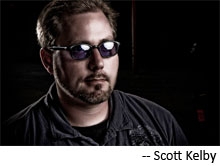 * Get Gritty: Scott Kelby tells us how to get that "cool, gritty look."
* Find Some Release: A page of model releases from the National Press Photographers Association.
* List of Lists: This buy has made a list of 87 photo sites he consider great.
* Talking about Seeing: Pixchannel has interviews with great photographers — like Eddie Adams and Ruth Bernhard — on why they do what they do.
* Obama Rama: The New York Times as a zippy compilation of readers' photos of the Obama inaugural (told you I was doing some deep cleaning!).
* Foiled Again: David Hobby, aka The Strobist, tells us how to use aluminum foil for shiny table top photos.
* For Laughs: Get your eyes out of the histogram and onto xkcd, a web comic. Here's a panel about photography.