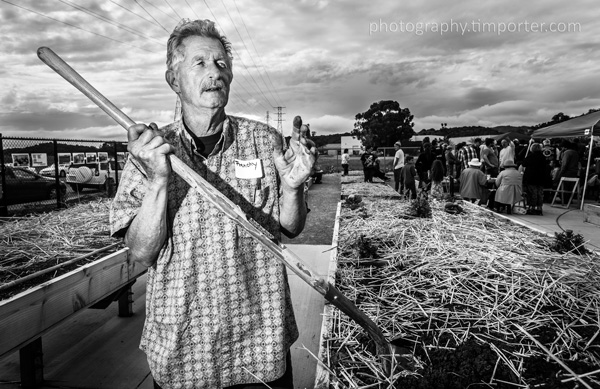 Food fosters community. I used those words from a young Bolinas farmer to start my book on organic farming. On Saturday, I saw them come to life again in the opening of the Canal Community Garden.
Located on what was a vacant quarter-acre of city land where the butt end of Bellam Boulevard collides with the salt marsh separating San Rafael from the Bay, the garden represents a successful collaboration between the Canal Alliance, the Trust for Public Land, local government and a clutch of private donors and volunteers. (Marin IJ story.)
With 92 plots of soil, a modern greenhouse and a composting complex, the garden gives its urban farmers the chance to  bring fresh, local, organic food to one of Marin's poorest neighborhoods. But more than that, it does what all farms do: Promises that today's effort will bring tomorrow's harvest — a message of inherent hope in a community where life is challenging.
Farming is always an investment in the future. The soil, the seed, the crops, the weather, all are unknowns that the farmer — whether in Iowa or Marin — must cope with and curate through the season, believing that work, nature and a bit a luck will fulfill the cycle of land to table.
There is dignity in the dirt. Weathered skin, encrusted fingernails and achy backs are badges of honor. Thanks to the Canal Community Garden more of us will have an opportunity to wear them.
(Here's my post from last November, when volunteers were installing the mosaic centerpiece for the garden.)
(Buy: Organic Marin: Recipes from Land to Table).