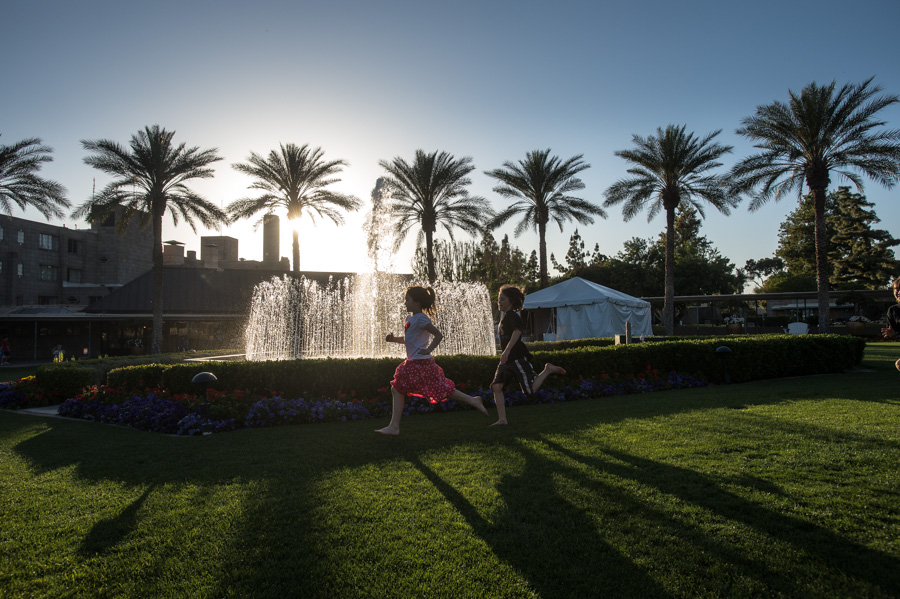 A bunch of us gathered in Phoenix over the weekend to take in some desert sun,  celebrate a friend's 50th birthday and catch some Giants-ball at Spring Training.
Our ticket package came with great seats, hats, T-shirts and a stay at the Arizona Biltmore, which until I read this Wikipedia entry had always thought — along wth the rest of the uninformed masses — was designed by Frank LLoyd Wright.
It wasn't, but he was the initial consultant on the hotel, which opened in 1092 and as designed by one of Wright's protegees, Albert Chase McArthur.
Even minus Wright's name on the finished product, the architecture is captivating — angular, etched facades reminiscent of the Zapotec temples of Oaxaca;  nooks, crannies and walkways that open onto round, green lawns bordered by concrete cottages; placement that pitches one building against another, creating depth in every direction.
Here are a few snapshots from a walk around the ground one day after a ball game.