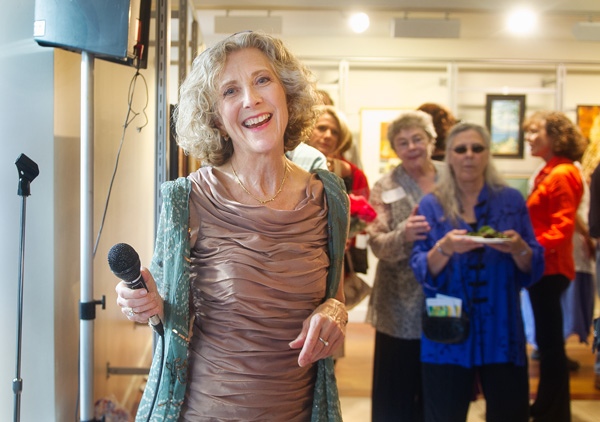 Marin Open Studios kicked off its season last night with a packed party in the Town Center in Corte Madera. Painting, photography and sculpture from more than 200 artists — and, of course, plenty of wine, food and dessert — drew several hundred folks to the event on a warm, perfect Marin evening.
The exhibition and party was put together by a group of local artists — co-led by ICB Building painter Kay Carlson (above) — who came together after a brouhaha involving Open Studios' longtime sponsor, the Marin Arts Council, threatened to cause cancellation of the 19-year-old event. (Here's the background story.)
The exhibition will be up through May 13. Go visit.
I'm showing photographs at Open Studios this year for the first time, with much thanks to Kay, who encouraged me to participate. Come see my new work May 12-13 (11-6) at The Image Flow in Mill Valley.