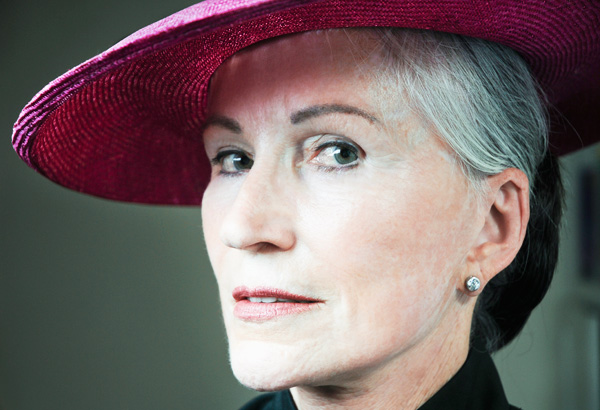 Deborah Rabin, my mother-in-law and a great friend, died a couple of weeks ago from cancer.
I made this picture of her in July 2006 in my living room in Mill Valley. I had just bought some new strobes — my first "big" ones — and she came over with an armful of hats to help me test them.
I knew next to nothing about lighting, so I pointed a softbox at her face and shot away. Her extraordinary beauty did the rest. I love the shape of her face and the directness of her look in this shot. Pure Deborah.
Today, I would change the lighting — and certainly the crop — but nothing about her. Deborah lived life with unrelenting, and enviable, self-fulfillment and expected all of us who knew her to do no less.
I miss her.
There's a full obituary of Deborah here, at deborahrabin.wordpress.com.