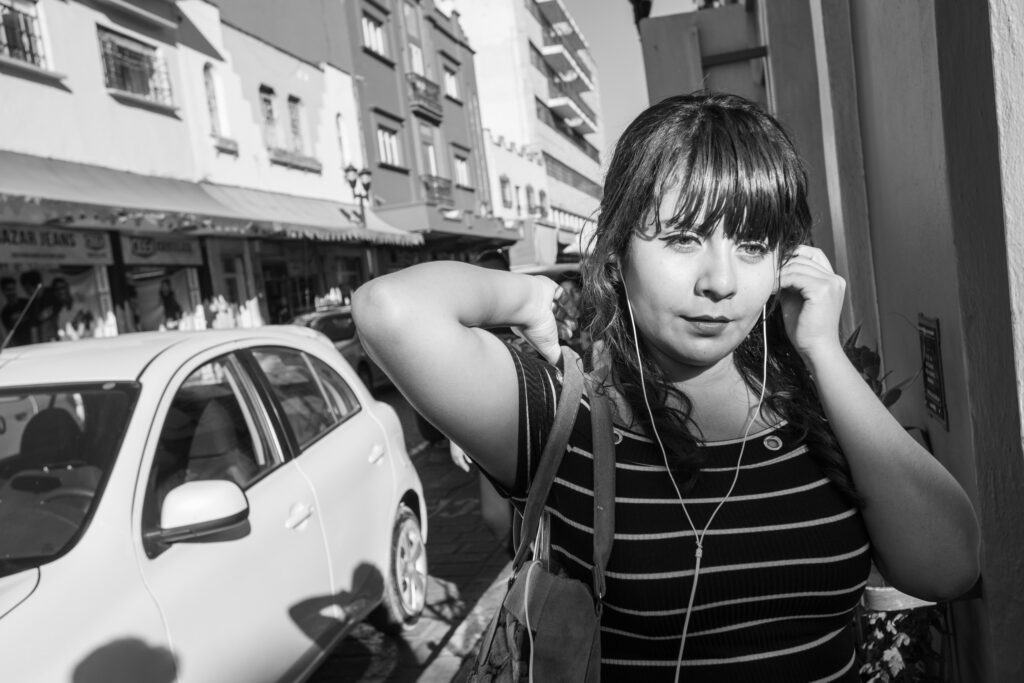 If there ever was going to be a return to what we once knew as normal for me it was going to come in a trip to Oaxaca, where I am now.
In ten days here, in the city where a passionate photographer revived me with her insistence on doing the work and her remarkable belief in the talent I'd allowed to lie fallow for decades, I've found pretty much what I thought I would find – endurance and loss, celebration and sorrow, an obdurate adherence to traditions that reward self-interest and tolerate impunity, and a double-fisted defiance of the norms by the rising generation.
I was so worried about Covid before I came that at one point I canceled my flight. The fretting was not without merit because Mexico still lags in vaccinations and the government is notoriously mendacious when it comes to public reporting. What I see is a mix of sensible safety measures (everyone wears a mask everywhere except in restaurants) and illogical practices that do nothing to slow viral spread (stepping on rubber mats of bleach to enter any business). At every entrance someone squirts antiseptic gel onto your hands. By day's end, my hands are gooey with it.
What concerned me most was getting around. When it is too far to walk, I am a public transportation guy – cabs, buses, even the five-people-to-a-Nissan collectivos, all of which I saw as Covid factories. A week-and-a-half in, I've set aside caution for convenience, at times questioning my own judgment (especially one evening while my complaining legs held me upright for thirty minutes on a vomit-inducing bus ride so full that my nauseous stomach was pressed against a grandmother's ample indigenous behind the whole time.
Half of the people I've met aren't vaccinated, some for lack of opportunity (the government controls the vaccination schedule; the dates are few, the lines hours long) and others for lack of understanding (rumors of chips and side effects, and belief in divine intervention). Many of the vaccinated lack a second dose (see government above). Everyone knows people who have died (one woman's doctor, a gynecologist, just died a few days ago). And many have been sick and survived, a few with lingering conditions such as chest pain or persistent shortness of breath.
There are tourists, quite a few. The grey-haired Americans fill their usual haunts, cafes that serve smoothies and muffins; the tall, blonder and younger Europeans hang out in the mescal bars. Of which there is more, expresso machines or mescalerias, it is hard to say, but there are more than enough of both to absorb the influx of dollars and euros the businesses in the central historic district hope arrives this peak season, which begins with Muertos at the end of this month and continues through New Year's.
Beyond the cobble-stoned downtown streets, in the sprawling chaos of Oaxaca's urbanized municipios like Xoxocotlán and San Antonio de la Cal, everyday life remains a scramble for survival. A mother who lives with her three sons (twins and a teenager) on a dirt road only a block off the main highway that goes to the airport and two blocks from a Walmart, tells me she is lucky because her house is secure. There is no water, but there is a tall metal gate that keeps out the lost boys who roam the colonia at night. A mile way, a 17-year-old boy, a first-year architecture student at the local university, cares for his four younger siblings. Their mother has been gone for six months, working in other cities because she couldn't make a living in Oaxaca. This family, too, lives on a dirt road in a muddle of rooms built from tin. The floors, though, are cement, and swept clean of dust.
The pandemic didn't diminish the inequality that lives behind the brightly painted facades of the tourist zone. I suspect it got worse here, just as it did he United States.
Some reunions for me have been very emotional. After spending a wonderful Sunday with a family whose mother was on the edge of Covid hospitalization, but is now recovered enough to cook and feed me two sumptuous meals in five hours, I cried as I left them. Don't do that again, I said between hugs. Don't. I have come to love some of the people I've been photographing for years more than my own family, which is dispersed. Here, there is the intimacy that eludes me at home. Even as I type these words my eyes fill.
I first came to Oaxaca for love, that of my wife. Then I came for curiosity, and later the photography. Now I come for these families. Even though they break my heart over and over, they fill it so abundantly that the inevitable ache that comes as I see the vise of poverty squeezing them into smaller and smaller lives is tolerable.
Truthfully, I also come for myself. As an adolescent a part of me ran from home in search of anything other than what I had (although hindsight later showed me the stigmatism of my perspective). That part, that yearning for life lived fully, finds a home here.
Oaxaca survived. The empanadas stuffed with potatoes and chorizo still satisfy beyond description. The mescal still burns – until the second one. The dark eyes above the masks still gleam. The women are still beautiful, the men still strong. The buses still spout fumes, but – hey – we all have masks!
It is not as it was, of course. My favorite corner restaurant, where enchiladas were cheap and tortas even cheaper, is closed, a Covid victim. Yet another useless folk art store occupies the space. The bookstore is gone, as is the first mescal bar I went to long ago. A friend died, not of Covid, but dead nonetheless. Children have moved – four returned to the U.S., where they were born – and others have dropped out of school (see the heartache reference above).
That is life, though, isn't it? We are more defined by change than consistency. Oaxaca lives on, just as I do. The same, but different.