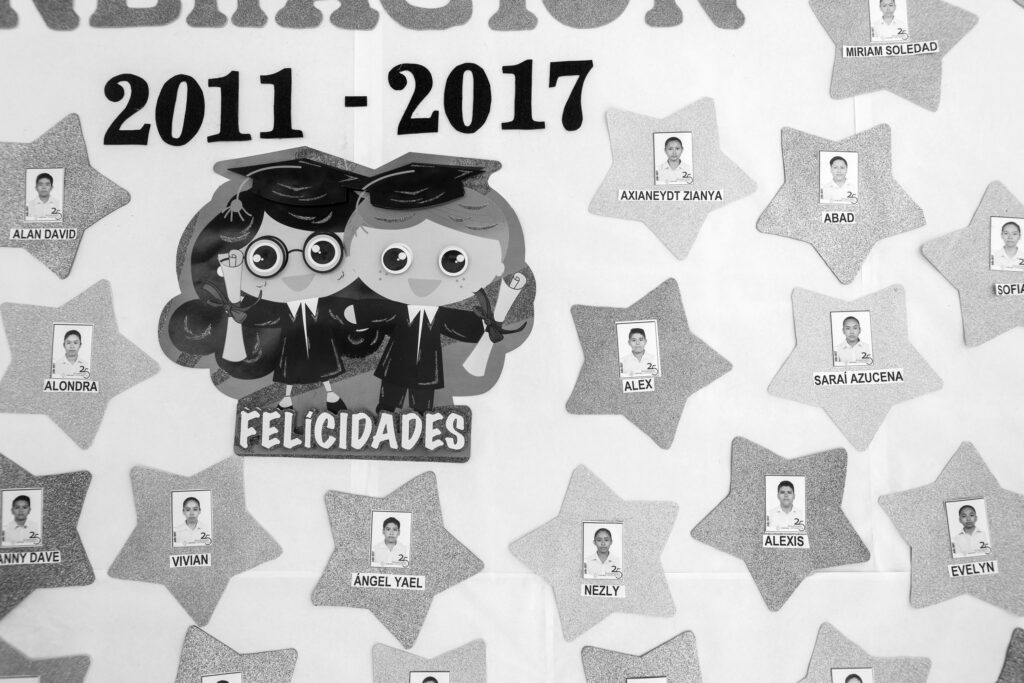 México, México, lindo México, ¿por qué me castigas tanto, por qué sigues rompiéndome el corazón?
There is nothing easy in Mexico. There is nothing that once fixed or settled or mended stays that way. The country drifts toward the broken. ¿México, por qué se descompone tanto?
Tell me, mi amigo Mexico, why do you make education so hard? Why do you take the dreams of smart little girls, the one's with the highest grades in their classes, and toss them like sacks of plastic soda bottles alongside your pot-holed roads? Why do you make teenage boys drop of out of school and work for casi nada selling trinkets on the streets or busting up rocks for their mamas' ex-lovers? Why is it easier for a teenager to get into the United States than it is into college – or even high school?
I want to know, mi querido Mexico, why do you make poverty so agreeable? I want to know why single mothers who work so much – ten hours a day, six days a week – must tell their children que el dinero no alcanza for their school supplies as they sit in the single room that is their house and make a bowl of oatmeal that is their dinner.
I wonder, mi cielito Mexico, why there are pesos for a Mayan train and a freeway to the beach and a paved road en el medio de la nada, but there no centavos for water that runs clean from the tap, for toilets that flush, for schools whose task is to educate everyone instead of to weed out those who lack the resources to continue.
What can you say to me Mexico – more, what can you do to show the world, Mexico – that you take these questions seriously and do not use the obvious answers para chingar al pueblo every six years?
Do I sound fed up, Mexico, disheartened, saddened, angry? ¿Sueno harto, México, descorazonado, triste, enojado? Then, yes, you hear me correctly. Imagine how the world sees you, Mexico, when I, a friend – y todavia somos amigos – feel this way. What do other people think of your empty promises, your corruption and impunity, and your insane rate of violence?
Oye, Mexico, you cannot break my heart further, because the pieces are already too small. You cannot sadden me more because my soul is full of tears. You can not disappoint me again, because I no long expect anything of you.
Pero no soy de allí, Mexico, I am not from there. I am gringo, extranjero, gabacho. I am not what matters. What matters are the children and their mothers. They are your future, Mexico. Why, Mexico, do you care so little about your future?