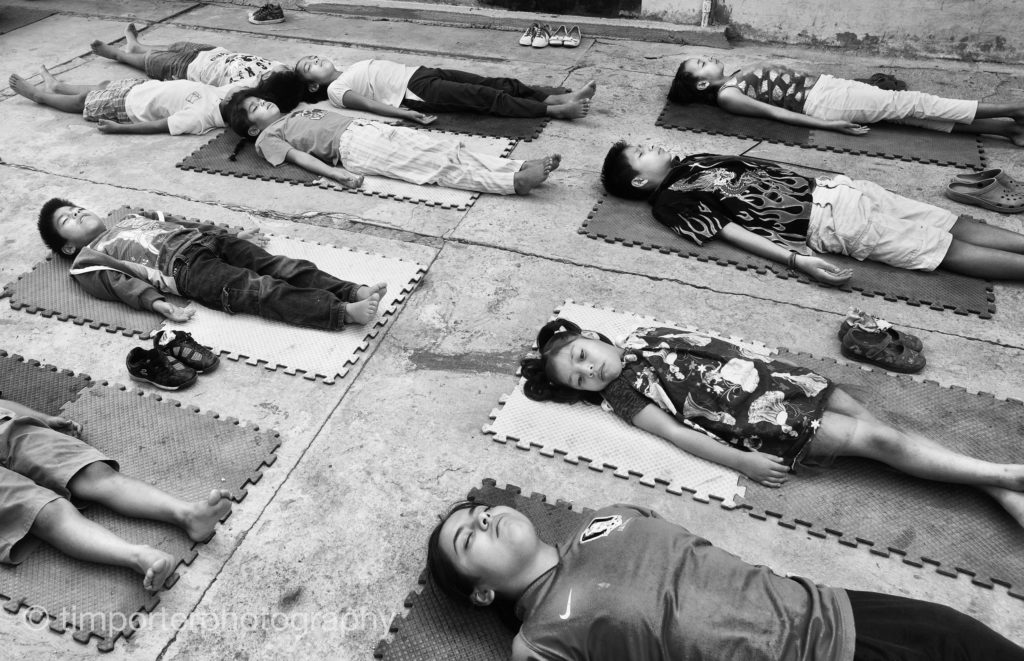 On occasion, a yoga teacher visited the children's shelter. She dressed all in white: loose, flowy pants, a voluminous shirt of the same material, and a turban fashioned from a woven scarf. On her hands, were more rings than fingers. She sat cross-legged at one end of a concrete patio, where she had plugged an ancient CD player into a cord that hung from a second-floor window. The tiny speaker emitted scratchy, Hindu mantras.
The children sat facing her on colored rubber mats that normally covered the floor of a plastic playhouse shaped like a log cabin. There were not enough mats for all the children, so some of them had to share and others sat on the concrete as they did their poses.
When the session ended, the children lied down for savasana, "corpse pose," and concentrated on their breathing. Other than the one time I was in the shelter late at night, I'd never experienced such silence there. Even the streets of the surrounding neighborhood seemed to fall into momentary repose.
In a place meant to be a refuge, but which was often in chaos because there were so many children and so little supervision, tranquility was rare. But in this muted instant of inhaling and exhaling, peace came to the shelter.