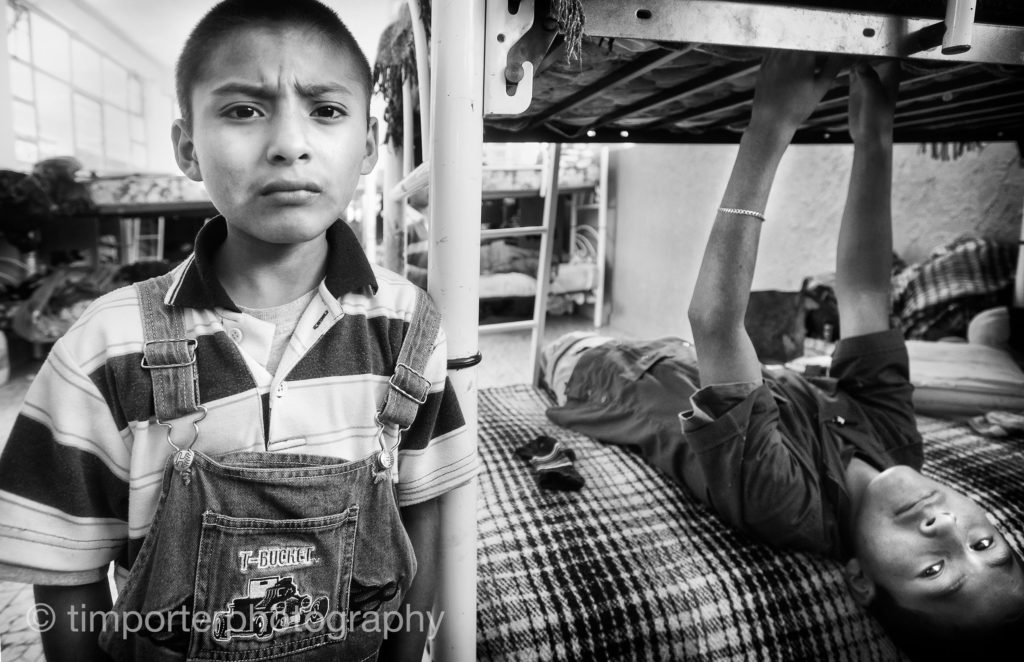 After the state closed one of Oaxaca's best-known children's shelters and arrested the founder and her family on charges of abuse, the priest who ran the Ciudad de los Niños got scared. He feared the scandal would touch his shelter, which provided refuge, food and education to more than 50 boys whose parents couldn't – or wouldn't – care for them.
The priest's fear seemed unfounded because the two places were so different. His shelter sparkled with cleanliness and smelled of bleach; the other was filthy and often reeked of urine. His children stood in orderly lines, waiting to wash or eat; at the other, disorder prevailed: preschoolers fought each other, toddlers fell from chairs, and no adult intervened or offered aid. His boys slept in individual bunks, neatly made each morning; in the closed shelter, many children shared mattresses, some set on the dirty floor.
After the scandal, the priest told me I could no longer visit. "I don't want to complicate things," he said. "You are a complication."
A couple of years later, I came to know a family who lived near the shelter. When I went to see them, which was often, I would think about stopping by to see if the priest had changed his mind. I didn't though, because I suspected he hadn't.