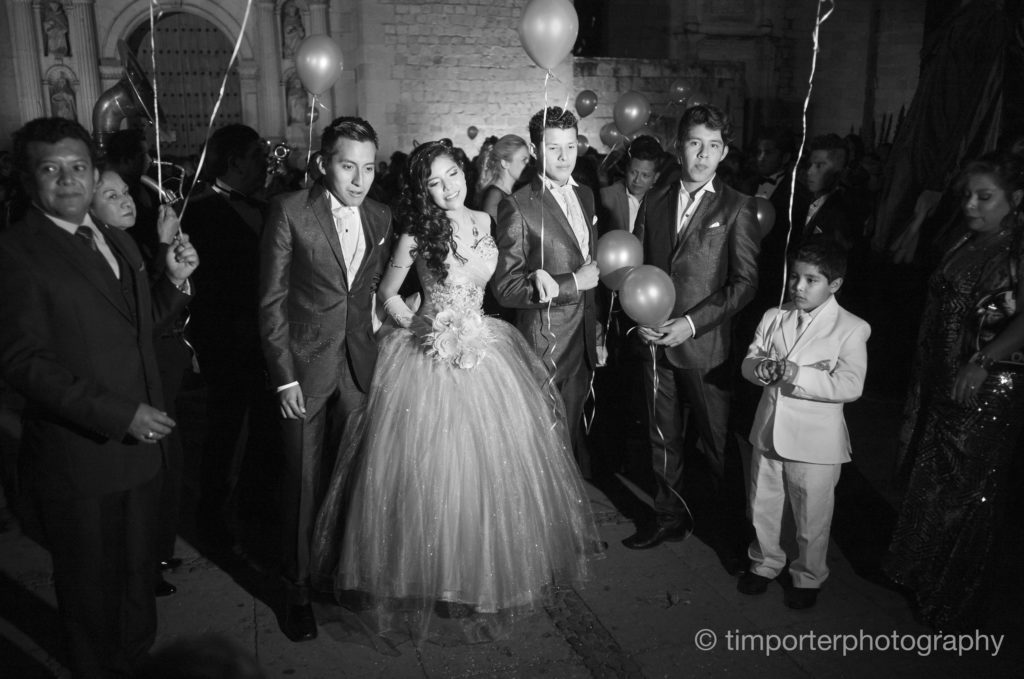 "Let me tell you about the rich. They are different than you and me." – F. Scott Fitzgerald
In your face. That's where the money is. Parading, sashaying, and proclaiming, right there in public, showing itself off to the locals and the tourists and the poorest of Oaxaca's poor, the indigenous refugees from impoverished mountain towns who survive by peddling trinkets to tourists.
On weekend evenings, the teenaged quinceañeras dressed like Vegas showgirls and the slick, rich novios from Mexico City or Monterrey disgorge themselves from Oaxaca's grand Dominican temple, Santo Domingo de Guzmán, to celebrate their passage into adulthood or their society-page marriage with ostentatious displays worthy of the cheesiest of telenovelas. Tuxedos, gowns, stilettos, pomades. Fireworks. Mescal. Mariachis. Troupes of costumed folk dancers and athletic stilt walkers.
The tourists love it. They pose for selfies with the dancers, a chance to experience "real" Mexican culture. But the celebrants – young men whose arrogance signals "keep your distance" and women whose toned, enhanced bodies broadcast lives of leisure – huddle amongst themselves. They know it's all a show – and all for show. The self-conscious smiles, the unfelt whoops of joy, the momentary mingling of the moneyed with the un-moneyed.