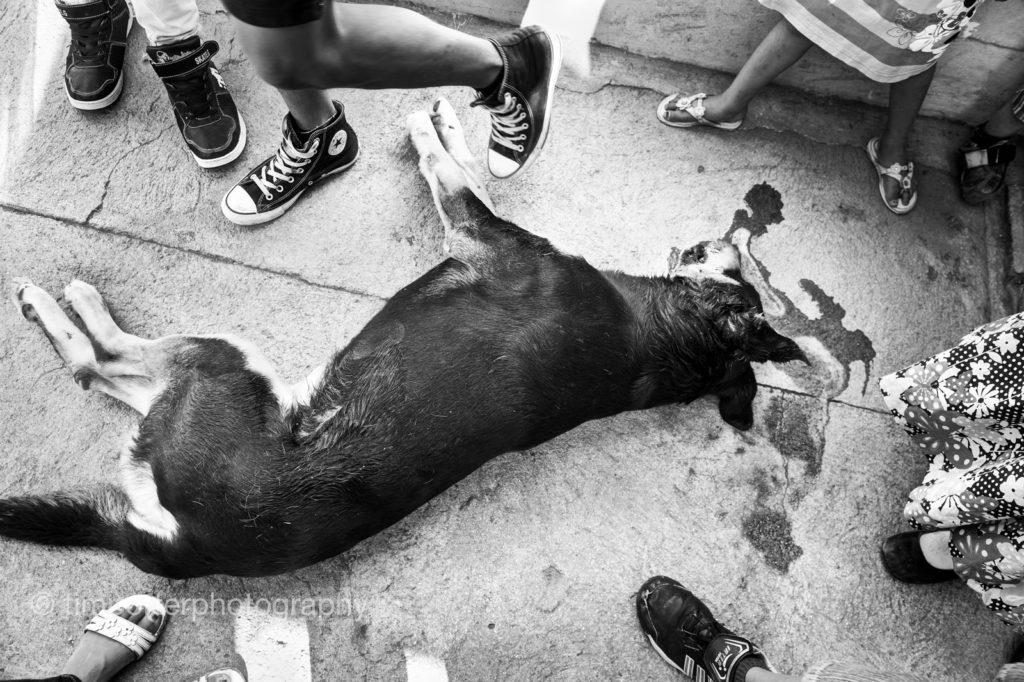 Mexico is tough on dogs. They die from starvation on sidewalks. They die on highways, flattened by buses and left as a feast for the crows. The die from poison in farm towns because folks prefer dead dogs over dead chickens. They die from fights with other street dogs, clawed, bitten and infected.
This dog died in a children's shelter. It ate something toxic, perhaps poison, maybe rotted meat. Death came slowly, performing its last rites before an audience of children. All afternoon they watched the dog lie on a slab of cement and gasp for the breath its flooded lungs could not produce.
When stillness finally came, the children stood over the corpse. A few touched its fur, moist with sweat from the exertion of dying; others, less adventurous, poked the body with their shoes.