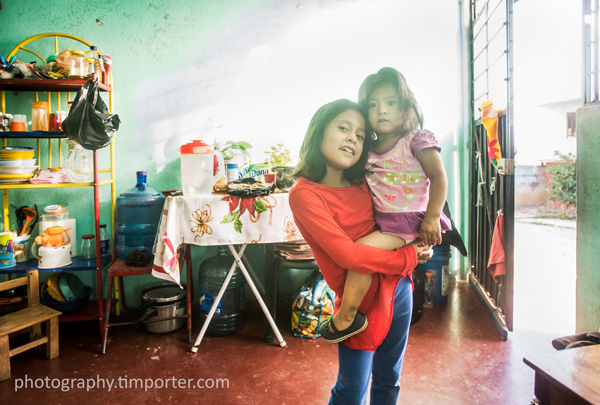 Understanding Mexico is like learning Spanish. I'll explain.
The other night, in a Spanish class, a student got hung up on a particular phrase because, as she put it, "it doesn't make sense in English." Of course it doesn't, I told her, but it works just fine in Spanish.
It's a common trap, one that grabs many Americans who learn a second language – assuming that native Spanish speakers think, as they do, in English and then translate into Spanish as they talk.
It seems silly, doesn't it? Intellectually, we know that someone from Mexico or Colombia or Chile is not thinking in English and then speaking in Spanish, but emotionally it is a human trait to presume that others are like us. This is mostly a good thing because it enables us to find commonalities among the differences. Despite the language gaps, the discordant cultures and the political tribalism that distinguish us, we share experiences, emotions and the travails of the flesh. We are men, we are women, we work, we strive, we exult, we sicken, we die.
Seeing ourselves in the lives of others can enable us to celebrate what we share and minimize what we don't. But, the differences remain and must be accepted in order to understand and communicate. Anyone who wishes to learn another language will not be successful if he or she challenges linguistic uses that come naturally to native speakers. You cannot master Spanish by imagining how you would say something in English.
And that's how Mexico is. A lot of Americans (at least those not consumed by the paranoid mind-think of rabid conservatism) view it as an extension of the U.S. With the two countries sharing a 1,900-mile border, with 6 million Americans visiting Mexico each year and with 33 million Hispanics of Mexican origin living in the United States, it is easy envision Mexico as a browner, spicier, poorer version of the U.S., one with better beaches. But that's not the case.
"Pobre México, tan lejos de Dios y tan cerca de Estados Unidos." (Poor Mexico, so far from God and so close to the United States.) These words of Porfirio Diaz, the autocratic Mexican president who ruled the country for three decades at the turn of the 20th century, define the conundrum that is Mexico – a land abundant in resource and culture and human spirit, but also one whose potential remains stunted because it lives in the immense economic and cultural shadow of the United States. Like a seedling in a forest, Mexico struggles for nourishment while the larger trees of the U.S.  absorb the nutrients from the soil, block the sunlight and suck up all the water.
Lacking nourishment to develop properly – that is to become a thriving, democratic, First World country – Mexico develops aberrantly, like a bush that can only grow in one direction.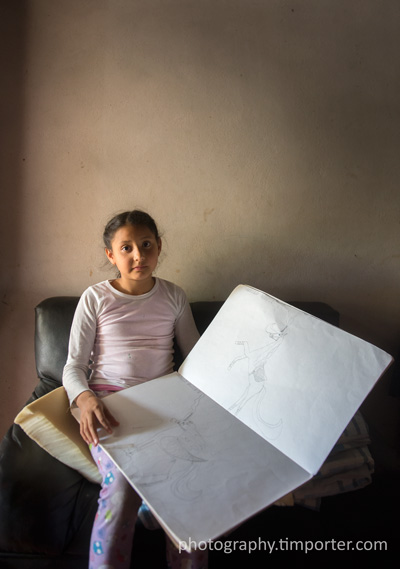 The trappings of modern life are everywhere – sprawling beachside resorts along both coasts; luxury car dealerships even in poor states like Oaxaca; expensive restaurants in the capital; booming factories churning out appliances and cars for Americans; and cell phones in the hands of all but the poorest people.
Life looks good in Mexico to those Americans who jet into Cancun and jet out a week later, sunburned and sated with mushy margaritas. But this image is fake. It is a façade.
The resorts rest on a foundation of corruption; only the oligarchic political and business elite (and their children) drive the fancy German cars and patronize the upscale restaurants; the factories are real but their reach is limited and the average national income is $4,500, with the daily minimum wage about $5; and the cost of phone service in Mexico is one of the highest in the world, thanks to the longtime monopoly held by TelMex, which is run by Carlos Slim, the world's richest man.
Anyone who spends time in the poorer communities in Mexico easily encounters more vivid examples of Mexican life behind the façade – single mothers who live in tin shacks and make 20 or 30 pesos a day selling trinkets to tourists; children old enough to be in middle school in the U.S. who have never set foot in a Mexico classroom; villages empty of working-age men, who are in the U.S. picking crops, cooking food and tidying up the yards of the wealthy; and more and more.
In the same Spanish class I mentioned earlier, I occasionally show pictures of Oaxaca, either scenes of the city or portraits of the families and children I'm photographing. Some of the student comments, coming as they do from educated, successful people who are interested enough in another culture to attempt to learn its language, are telling in their fundamental lack of understanding of the forces that create the conditions in which these families live.
Of a 28-year-old woman who has four young children, they ask – why does she keep having babies? Of the children in a shelter that cares for dozens of boys and girls of single mothers, they say – where are the fathers? Of the city's main square, the zócalo, which is crammed with the tents of striking public school teachers, who have occupied the plaza for a year, they wonder – why doesn't the government kick them out?
These are good questions, but they are American questions, asked from a mindset and an experience that takes civil society and the rule of law for granted, that (still) believes in the preservation of a social safety net and that cannot imagine the complications that confront a single mother with a fifth-grade education having to survive on her own in a macho culture .
The cultural confusion is understandable. Mexico looks like the United States. There are Wal-Marts and Honda dealerships and Starbucks. Kids wear T-shirts festooned with Disney characters. Adults sport Yankees hats and Dodgers jackets. Teenagers have smart phones. Waiters speak English. Politicians wear suits. People eat pizza. Everyone's so, so, so nice.
But Mexico is not the United States. Tan cerca de Estados Unidos, pero tan lejos tambien. So close to the United States, but so far as well.
This is a lesson I learn again and again. As I sit, for example, in a mother's living room and we talk about the town and the weather and her son, who was born deformed and now, at age 11, struggles with the onset of puberty from the discomfort of a wheelchair, I fall into that same trap as the woman in my Spanish class – I imagine the mother and I are the same. We are laughing and joking and she smiles so broadly and openly that we seem like old friends and for the moment I lose sight of the gap between us. I see what we share and miss what we don't. I forget in that instant what I need to remember most in order to understand her and her life – that I will leave and she will stay. I will return with my expensive camera, which costs more than all the money she made last year, to my life of order and drinkable water and indoor plumbing and she will stay, with her son, with her family, in the town where she was born and where she most likely will die.
How blindly egotistic I am to imagine that she and I are the same – I in my life of privilege and good fortune and her in her life of struggle and hardship.
She is beautiful and warm and loving – like Mexico. She is heartbreaking – like Mexico as well. I need to accept this. I need to live with my love and embrace the sadness it brings.