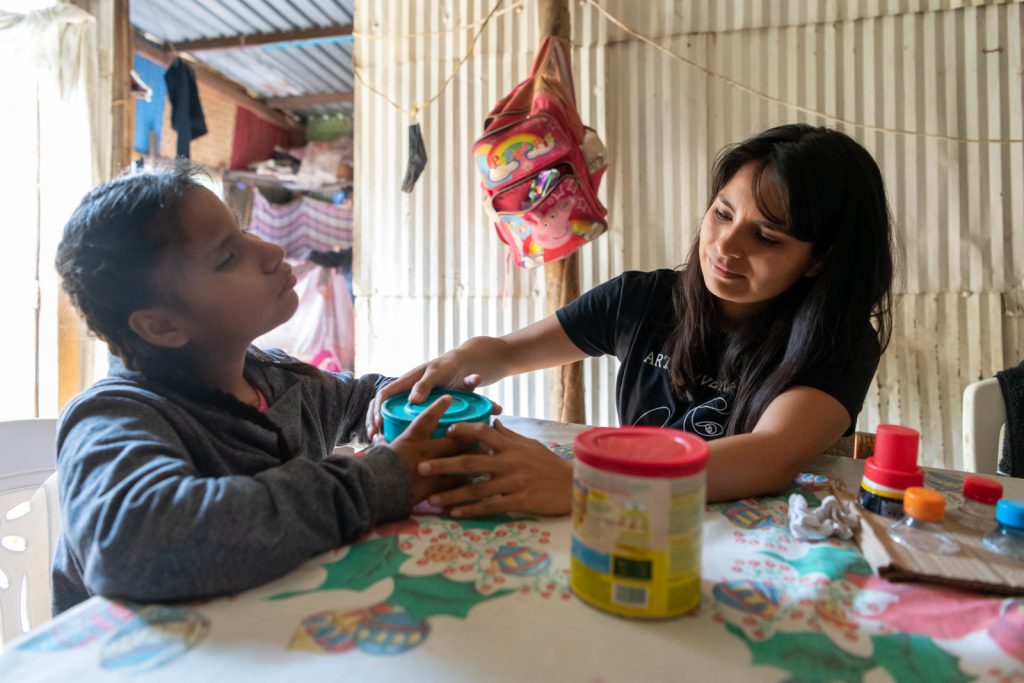 Thanks to the generosity of many of you last summer, 10-year-old Getzamaní Hernández Rodríguez, of Oaxaca, Mexico, who was born blind and autistic is now receiving the education and therapy she needs.
Getzamaní, who lives with her parents and three siblings in a humble home of tin and wood, is benefiting from three sessions a week with a teacher who focuses on basic skills such as opening containers and using buttons and zippers, as well as giving Braille lessons to Getza's mother, Edith.
Once a week, a pair of physical therapists work with Getza on movement and understanding the position of her body so that some day she will be able to walk with a cane. A speech therapist will also soon be added to Getza's team.
Until this point, because of the lack of public services for persons with disabilities in Oaxaca, Getzamaní received only sporadic education. In order to even obtain that, her mother had to take her – and the other children – across the city every day to a public school. The cost of transportation was bankrupting the family. Now, with Getzamaní at home, her older brother, Neftalí, and younger sister, Ruth, can walk to neighborhood schools. The financial relief for the family is immense.
Thank you again for your contribution to Getzamaní's life. For anyone who did not get a chance to donate, I will be asking again next spring.
Abrazos a todos – hugs to all.
Tim