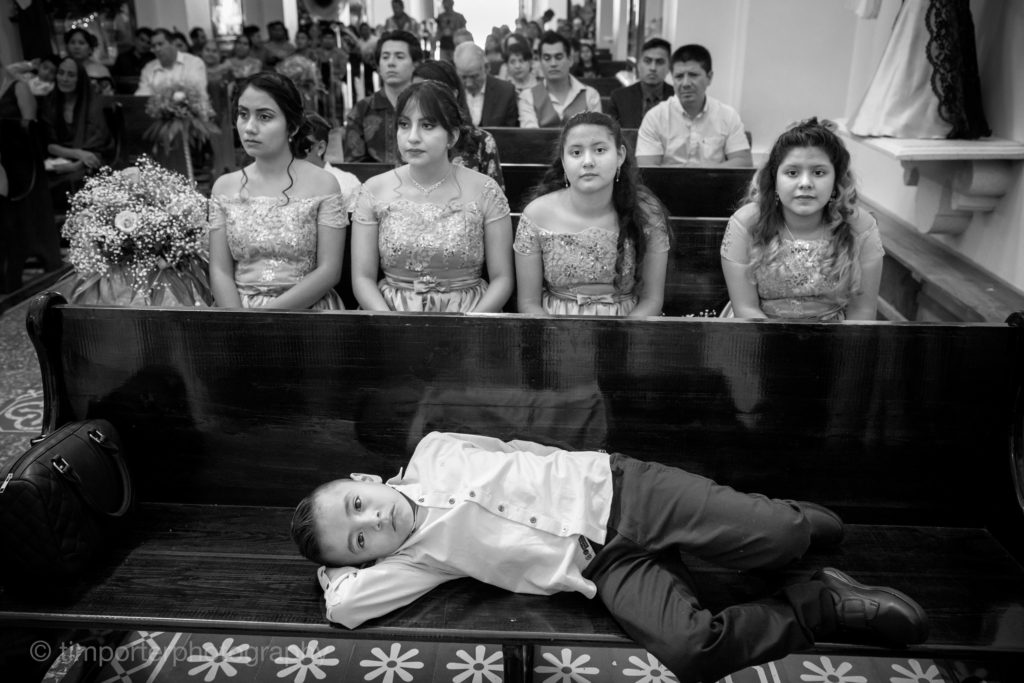 During the humid summers of Oaxaca, spiritual warmth and physical heat are partners in houses of prayer. On a wedding day in July, a 17th-century church seals guests in its ancient stone as the southern sun warms the nave to roasting temperatures. Fidelity is measured in sweat.
Religion is theater, and a catholic wedding in Mexico is a work of many acts: the mass, the blessings, the exchanges of everlasting devotion, the honoring of the many padrinos, the signing of official documents. There is no intermission.
The bridesmaids – las damas de honor – whose duties of procession are part of the opening and closing acts, wait off-stage as the play progresses, attendant to the script, but also wilting in the heat, which intensifies as the day lengthens. Unlike the flowers on the altar, they have no water for their stems.
In front of them, a boy whose walk-on role is done, takes advantage of his parents' absence to do what everyone else in the church wishes they could do.