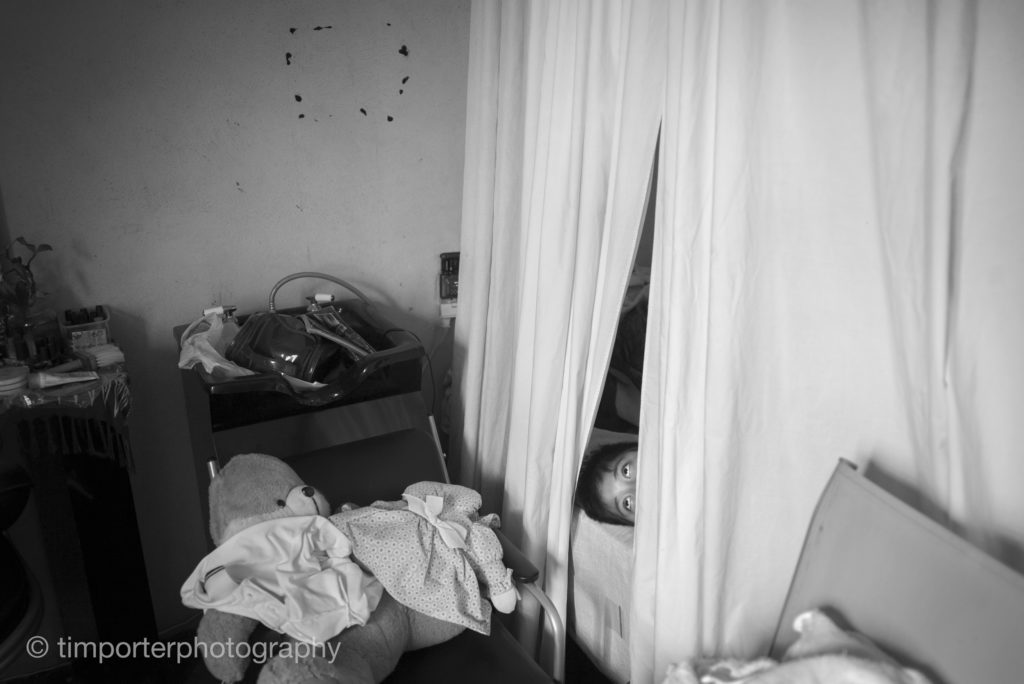 In a one-room world, where you and your mother and your sister and your brother all sleep in the same bed, where the stove and the mattress and the clothes and the toys and the food fill all but some squares on the floor, there is no place to be alone.
Solitude is elusive. Privacy is rare To find them, children hide – behind curtains, in corners, under the sheets, deep inside of themselves.
Carlos is a quiet boy. Behind his taciturn façade his mind runs at full speed. He says little but absorbs everything. Show him a machine, he knows how it works. When something is broken, hand him a tool. His intelligence is a serpent, coiled, and ready to strike. What it lacks is prey.
For a while, when the television set worked, he watched pirated American movies about superheroes and alien invaders. He memorized entire dialogs, dubbed into Spanish, and could mouth the words seconds before the characters did. When the bed was empty, he crawled into and watched, mostly hidden, from his personal space.